A California district judge has declared a portion of the law aimed at helping houses of worship overcome land-use disputes unconstitutional.
In a little-noticed ruling filed June 24 in the U.S. District Court of the Central District of California, Judge Stephen V. Wilson said Congress "redefined First Amendment rights" by passing the Religious Land Use and Institutionalized Persons Act (RLUIPA) of 2000.
The Washington-based Becket Fund for Religious Liberty filed a motion Tuesday asking Wilson to reconsider and withdraw his decision.
The ruling—in which Wilson called the act "a blunderbuss of a remedy"—came when the Elsinore Christian Center sued the City of Lake Elsinore, Calif., after it was denied a conditional use permit to move into a former grocery store building.
"The result is likely to be, as in this case, that many land use decisions will be invalidated despite being legitimately motivated and generic in effect, simply because the aggrieved landowner is a religious actor," Wilson wrote.
The case marks the first time that this law—the basis for dozens of land-use suits currently in the courts across the nation—has been struck down by a federal judge, legal experts say.
Under RLUIPA, governments must apply the least restrictive measures against religious groups, or show that zoning laws or other regulations serve a compelling government interest. It was supported by an unusually wide range of religious groups, from evangelical Christians to Jews and Muslims.
"There are many RLUIPA cases around the country, and this is the first judge to have the courage to say it is unconstitutional, as beyond Congress' power, which it clearly is," said Marci A. Hamilton, a public law professor, in an e-mail response to questions from Religion News Service.
Hamilton, who teaches at the Benjamin N. Cardozo School of Law at Yeshiva University in New York, successfully challenged the Religious Freedom Restoration Act, which the U.S. Supreme Court struck down in 1997. RLUIPA is considered by many to be a replacement for the previous law.
Brad Dacus, president of the Pacific Justice Institute, said his Citrus Heights, Calif., organization is planning to help the church appeal the case to the 9th U.S. Circuit Court of Appeals.
"This is the most powerful, far-reaching federal civil rights statute impacting churches that has ever been enacted in history," he said. "The number one curtailment for church growth in the United States today, according to pastors, is not lack of members or lack of money. It's local governments saying 'We don't want you.'"
Patrick Korten, vice president of communications for the Becket Fund, hopes an appeal will not be necessary if the judge reconsiders his ruling. His organization, which has joined the Alliance Defense Fund in representing the church, argued in its motion for reconsideration that Wilson mistakenly did not consider how certain aspects of RLUIPA related to the case.
At present, only churches in the court's Los Angeles area-jurisdiction are affected by the decision, but Dacus said it could ultimately affect houses of worship across the country. If a Los Angeles-area church is refused a permit by a city council or planning commission, it would not be able to use the federal statute for further recourse.
John McClendon, assistant city attorney for Lake Elsinore, was pleased with Wilson's ruling. He said the city denied the permit because a poor community would have lost its "last neighborhood grocery store" if it had been approved.
"I will not deny that there are cities out there that are very closed…against churches," he said. "But Lake Elsinore is absolutely not one of those cities."
McClendon agrees that if the issue continues in the courts, it could have a wide effect on the interactions between houses of worship and local governments.
"The impact for other churches and religious schools and things of that sort, I think, would be significant, obviously, because the Congress was elevating the siting of religious institutions to the level of a civil right," he said.
"There's no question but that the issue will ultimately reach the Supreme Court."
Copyright © 2003 Religion News Service
Related Elsewhere
More coverage of the ruling is available from the North County Times, ChurchCentral.com, and Charisma News Service.
Earlier Christianity Today coverage of RLUIPA and the Religious Freedom Restoration Act includes:
No Religion-Based Zoning | Illinois Vineyard church wins right to worship in its own building (May 13, 2003)
Churches vs. Homeowners | Legal experts assess last week's appeals court decision that houses of worship may be "incompatible with a place of quiet seclusion." (Oct. 23, 2002)
Feds Intervene in Zoning Case | Elsinore Christian Center seeks to relocate into commercial zone (Oct, 3, 2001)
President Signs Religious-Liberty Bill | Law says government must again prove "compelling interest" to curb free exercise of religion in land use, prisons, and hospitals (Sept. 26, 2000)
The End of Church Zoning Disputes? (Sept. 4, 2000)
Religious Liberty Bill's Passage Uncertain (July 12, 1999)
States Pass New Protections for Religious Expression (Jan. 11, 1999)
Religious Liberty Bill Stalls (Oct. 5, 1998)
New Religious Liberty Bill Unveiled (Aug. 10, 1998)
RFRA Coalition Frays in Wake of Ruling (Aug. 11, 1997)
Supreme Court Ruling Due on Church Expansion Dispute (Apr. 28, 1997)
New Cases Test Limits of Religious Freedom (Oct. 7, 1996)
Religious Freedom Is No Luxury | By killing RFRA, the Supreme Court has placed religious liberty in a perilous position. (Editorial, Sept. 1, 1997)
Your Church, a Christianity Today sister publication, also examined RLUIPA's implications for churches.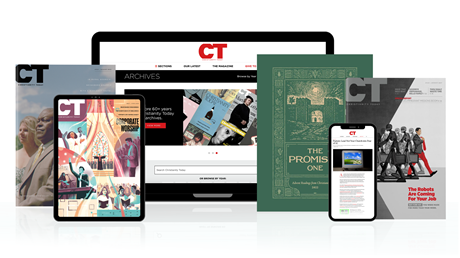 Annual & Monthly subscriptions available.
Print & Digital Issues of CT magazine
Complete access to every article on ChristianityToday.com
Unlimited access to 65+ years of CT's online archives
Member-only special issues
Subscribe
Federal Judge Rules Parts of Church Land-Use Law Unconstitutional
Federal Judge Rules Parts of Church Land-Use Law Unconstitutional