Norma McCorvey files motion to vacate her Roe v. Wade decision
Norma McCorvey, the "Jane Roe" of the historic 1973 Roe v. Wade case that legalized abortion across the U.S., filed a motion this morning in Dallas to reopen and overturn her case.
"My case was wrongfully decided and has caused great harm to the women and children of our nation," she says in her affidavit. "I have an interest in stopping that harm and I have an interest in disclosing the facts which expose the weakness of the underlying assumptions which led to that incorrect decision."
McCorvey, who became a prolife Christian in the mid-1990s, is backed by the Texas Justice Foundation. The foundation will argue for reopening the case on the basis of Rule 60 of the Federal Rules of Civil Procedure, which allows relief from a judgment on the basis of mistakes, newly discovered evidence, fraud, and other reasons. According to a press release, lead attorney Allan E. Parker Jr. plans to emphasize "changed facts and law," saying that new evidence attests to "the devastating emotional, physical, and psychological trauma of abortion," that since 1973 there has been "an explosion of scientific evidence on human life conclusively answers the question that life begins at conception," and that state law in Texas and elsewhere has put the burden of responsibility for unwanted children on the state instead of the mother.
"The facts and law now demonstrate that it is no longer just or equitable for Roe to have prospective application," says the motion, which concludes with a prayer in legalese.
Since the announcement was just made this morning, there is so far little coverage or reaction. In the meantime, the Texas Justice Foundation's Operation Outcry site has many legal documents and other materials.
Presbytery boots Stephen Van Kuiken for same-sex ceremony
In April, the Cincinnati Presbytery's judicial commission gave Mount Auburn Presbyterian Church pastor Stephen Van Kuiken a slap on the wrist for conducting a same-sex marriage ceremony and told him not to do it again. Who would have thought that they actually meant it?
Yesterday, four weeks after Van Kuiken performed yet another ceremony, the Cincinnati Presbytery formally renounced him, stripping him of both his pastorate and church membership.
"I just think it was unavoidable," presbytery delegate Howard Smith told The Cincinnati Enquirer. "His actions made the action necessary by the Presbytery unless they want to totally disregard the (church) constitution."
Bruce Archibald, chair of the presbytery's committee on ministry, told the presbytery before the vote that Van Kuiken's removal was a question of duty, not damning. "You are not stripping him of his ordination," he said, according to The Presbyterian Outlook. Van Kuiken, he said, is an "honest and good man, who by his own decisions has decided to take a path of defiance. It is his decision. It is not your decision."
"I am grieving right now. And part of this grieving is over the forced separation from my congregation," Van Kuiken said after the 119-45 vote. "I love them, and my heart will always be with them."
He says he'll continue to fight for same-sex marriage in the denomination, and will continue his appeal of the April decision. But now he'll be doing that from outside the pulpit, and from outside the church.
More articles
Wesley at 300:
Denominational meetings:
Billy Graham:
Missions and ministry:
Cults and other religions:
Religious strife in India:
Phoenix bishop arrested in fatal hit-and-run:
Church abuse scandal:
Anglican church debates gay bishops:
More on sexual ethics:
Related Elsewhere
Suggest links and stories by sending e-mail to weblog@christianitytoday.com
Check out Books & Culture's weblog, Content & Context.
See our past Weblog updates:
June 16
June 13 | 12 | 11 | 9
June 6 | 5 | 4 | 3 | 2
May  29 | 28 | 27
May 23 | 22 | 21 | 20 | 19
May 15 | 14 | 13 | 12
May 9 | 8 | 7 | 6 | 5
and more, back to November 1999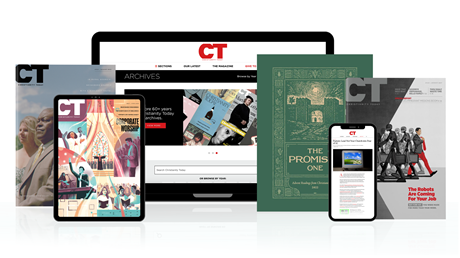 Subscribe to Christianity Today and get access to this article plus 65+ years of archives.
Home delivery of CT magazine
Complete access to articles on ChristianityToday.com
Over 120 years of magazine archives plus full access to all of CT's online archives
Subscribe Now
'Roe' Files Motion to Have 1973 Decision Annulled
'Roe' Files Motion to Have 1973 Decision Annulled