Norma McCorvey files motion to vacate her Roe v. Wade decision
Norma McCorvey, the "Jane Roe" of the historic 1973 Roe v. Wade case that legalized abortion across the U.S., filed a motion this morning in Dallas to reopen and overturn her case.
"My case was wrongfully decided and has caused great harm to the women and children of our nation," she says in her affidavit. "I have an interest in stopping that harm and I have an interest in disclosing the facts which expose the weakness of the underlying assumptions which led to that incorrect decision."
McCorvey, who became a prolife Christian in the mid-1990s, is backed by the Texas Justice Foundation. The foundation will argue for reopening the case on the basis of Rule 60 of the Federal Rules of Civil Procedure, which allows relief from a judgment on the basis of mistakes, newly discovered evidence, fraud, and other reasons. According to a press release, lead attorney Allan E. Parker Jr. plans to emphasize "changed facts and law," saying that new evidence attests to "the devastating emotional, physical, and psychological trauma of abortion," that since 1973 there has been "an explosion of scientific evidence on human life conclusively answers the question that life begins at conception," and that state law in Texas and elsewhere has put the burden of responsibility for unwanted children on the state instead of the mother.
"The facts and law now demonstrate that it is no longer just or equitable for Roe to have prospective application," says the motion, which concludes with a prayer in legalese.
Since the announcement was just made this morning, there is so far littlecoverage or reaction. In the meantime, the Texas Justice Foundation's Operation Outcry site has many legal documents ...
1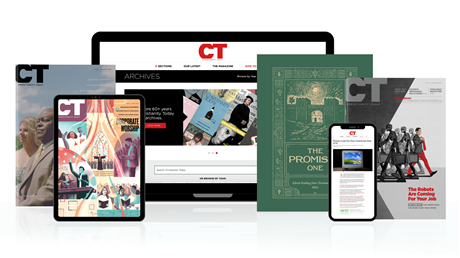 Find hope and historical insight. For a limited time, explore 60+ years of CT archives for free!
Daily devotions from Timothy Dalrymple during this pandemic.
Hundreds of theology and spiritual formation classics from Philip Yancey, Elisabeth Elliot, John Stott, and more.
Home delivery of new issues in print with access to all past issues online.
Join now and get print issues access to archive PDFs.
'Roe' Files Motion to Have 1973 Decision Annulled
'Roe' Files Motion to Have 1973 Decision Annulled