New Hampshire Episcopalians elect gay bishop
Episcopalians in the Diocese of New Hampshire overwhelmingly elected V. Gene Robinson to be their next bishop Saturday, marking the first time that an Anglican diocese has picked an openly noncelibate gay man for the post. In 1990, Robinson announced that he was gay, and left his wife and two daughters (the daughters attended yesterday's vote).
"We will show the world how to be a Christian community," Robinson promised. "I plan to be a good bishop, not a gay bishop."
"This is a breakthrough for which we've been waiting," Charles Bennison, bishop of Pennsylvania, told The Philadelphia Inquirer.
But conservatives in the Episcopal Church U.S.A., and in the larger Anglican Communion to which it belongs, are decrying the election as another step away from biblical mandates.
"Reaction is already coming in by e-mail, and it is mixed," ECUSA press officer James Solheim told The New York Times. "Some people are already announcing that this is the last straw, they're leaving the Episcopal Church."
Bishops in Pittsburgh and South Carolina have already opposed the election.
Robert Duncan, the bishop of Pittsburgh, called Robinson's election "a grevious wound" to the Episcopal Church, the worldwide Anglican Communion, and Christians everywhere. "Whether this election will prove a mortal wound to the Episcopal Church is a determination that cannot now be made, but this revolutionary decision most assuredly has that possibility," he said. "For Episcopalians and Anglicans this is a time for sustained fasting and prayer. For all Christians, of their charity, it is a time to ask the Lord's mercy, guidance, provision and deliverance."
"The Anglican Communion now faces one of its greatest crises ever over ...
1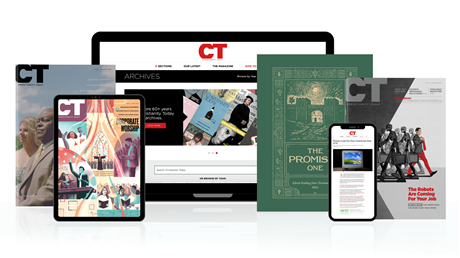 Find hope and historical insight. For a limited time, explore 60+ years of CT archives for free!
Daily devotions from Timothy Dalrymple during this pandemic.
Hundreds of theology and spiritual formation classics from Philip Yancey, Elisabeth Elliot, John Stott, and more.
Home delivery of new issues in print with access to all past issues online.
Join now and get print issues access to archive PDFs.
Is Anglicanism's First Election of an Openly Gay Bishop an Exit Sign?
Is Anglicanism's First Election of an Openly Gay ...