No, Zondervan did not release a Bible for homosexuals called the gNIV. No, Wal-Mart did not ban a racy worship album for "suggestive imagery depicting the church's love affair with Christ". And no, the Bob the Tomato did not call VeggieTales "bigger than Jesus."
But if you stumbled on to the satirical online newspaper Lark News without a sense of humor, you might think so.
Because such humor-impaired readers have been taking the site seriously, a radio program in Wisconsin last month heavily discussed the nonexistent worship album and was forced to issue a retraction. Christian Retailing reported that Big Idea Productions received phone calls from two pastors upset with the comments that Bob the Tomato, an animated character, never made. Zondervan told Christian Retailing that the gNIV story was "a sick joke."
"It gets people into embarrassing situations when they don't recognize outright that it is satire, and I'm surprised that they don't," says Joel Kilpatrick, founder and editor of Lark News. "I am also surprised that when people read something they don't move to the next stage to examine the source." (At the bottom of each page on the Lark News site is a link to a disclaimer.)
Launched in January, Lark News each month publishes articles in the spirit of The Onion: humorous false news reports that poke fun at certain topics and events. For Kilpatrick and his staff, the world it satirizes is the evangelical Christian community.
"We're in the evangelical world but not of it," says Kilpatrick, a freelance writer with a master's degree from the Columbia School of Journalism. "There's knowledge, familiarity, and real love for our subculture, but there's also a certain outsidedness. We are not campaigning for a certain point [or ...
1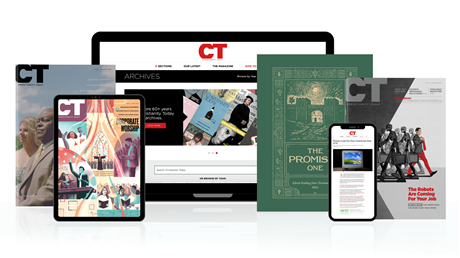 Find hope and historical insight. For a limited time, explore 60+ years of CT archives for free!
Daily devotions from Timothy Dalrymple during this pandemic.
Hundreds of theology and spiritual formation classics from Philip Yancey, Elisabeth Elliot, John Stott, and more.
Home delivery of new issues in print with access to all past issues online.
Join now and get print issues access to archive PDFs.
Christian Satirical Website a Blessing to Some, 'Sick Joke' to Others
Christian Satirical Website a Blessing to Some, ...