Previous page:Is Islam a religion of kidnapping? (Go to the beginning of the interview)
You wrote about how odd it was for you to have nothing to do everyday except stay alive. And days when deciding whether to brush your teeth was the most exciting thing of the day.
And deciding you just weren't going to do it because you didn't feel like it.
I think that was a hard thing. Since I've been back, I don't care if we're late to church anymore because it doesn't matter. And I'm not going to drive myself to get to church on time and drive my kids for us to get to church with a bad attitude. Just last week, [my son] Jeff was dragging his feet, and I got upset with him because we were late for church. He said, "What's the big deal?" And I realized there is no big deal. Who made the rules that you got to be somewhere and who made the rules that you have to answer that e-mail?
At first, when I wouldn't answer my phone, I got such nasty comments. I don't have to answer my phone. I don't have to get up if I don't want to get up. You make some choices, and I don't have to brush my teeth today if I don't want to brush my teeth today. And maybe that's a bad thing, and maybe that's how I can handle the boxes of unopened mail in my office and the mess. I'm just able to leave it. Whereas two years ago, I would have been driving myself and my family and everybody else crazy because I had to get those letters answered. I had to get my house in order, and this has got to be done.
My family and my friends have seen the days when I pick that old Gracia back up. But I think for the most part my heart and mind are different. The only thing you really need to do today is what God is asking you to do, and I don't think God cares about a whole lot of stuff ...
1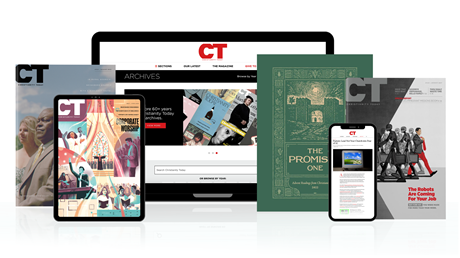 Subscribe to Christianity Today and get access to this article plus 65+ years of archives.
Home delivery of CT magazine
Complete access to articles on ChristianityToday.com
Over 120 years of magazine archives plus full access to all of CT's online archives
Subscribe Now
Gracia Burnham: 'I Speak My Mind'
Gracia Burnham: 'I Speak My Mind'