true
Criminal bloodshed and the proper response to it are central themes in two of this week's new releases. Quentin Tarantino's Kill Bill—Vol. 1 is primarily concerned with the styles, varieties of combat, and other genre conventions of kung-fu and gunslinger revenge epics. And Clint Eastwood takes the moral implications "eye-for-an-eye" much more seriously in his moody drama Mystic River.
Meanwhile, as cries of anti-Semitism continue to rise concerning Mel Gibson's upcoming film about Jesus, now the film's violent nature is becoming controversial as well.
(Note: In a story at Yahoo News, it appears that the title of the film has changed. It is now apparently called The Passion of Christ.)
At Easterblogg, Gregg Easterbrook of The New Republic writes that "Gibson has a reputation for movies that revel in gore, so there's legitimate worry that The Passion will depict an over-the-top, splatter-movie Hollywood version of Christ's final hours; and Gibson will sell this as historically accurate 'truth' when it is just one of many possible interpretations of an event no one can be sure about."
Elsewhere, Frederica Matthewes-Green is similarly concerned about how much Gibson plans to dwell on the violent means by which Christ was killed. "It's a mark of our age that we don't believe something is realistic unless it is brutal. But there's another factor to consider. When the four evangelists were writing their own accounts of the Passion, they didn't take Gibson's approach. In fact, the descriptions of Jesus' beating and crucifixion are as minimal as the writers can make them. Instead of appealing to our empathy, they invite us to awesome wonder, because they had a different understanding of the meaning of his suffering."
At the Catholic ...
1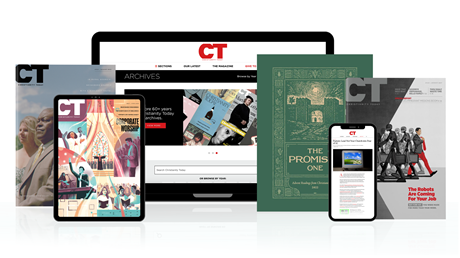 Subscribe to Christianity Today and get access to this article plus 65+ years of archives.
Home delivery of CT magazine
Complete access to articles on ChristianityToday.com
Over 120 years of magazine archives plus full access to all of CT's online archives
Subscribe Now
Is The Passion More Violent than Kill Bill?
Is The Passion More Violent than Kill Bill?