Idolatry is the difference between walking in the light and creating our own light to walk in. This can happen in four ways. First, instead of faith being its own substance and evidence, faith is misconstrued as leverage for bringing to, or enhancing the substance and evidence of, things that simply are what they are. Second, our works are expected to enhance our faith, in which case legalism and idolatry join forces. Third, perfectly legitimate pursuits can interpose themselves between us and the Lord. Fourth, sin in all its forms is idolatry. Let me make some practical applications to the arts from these four points, particularly the first three.
Whenever we assume that art mediates God's presence or causes him to be tangible, we have begun the trek into idol territory. Our present-day use of music as the major up-front device for worship is a case in point. We need to ask ourselves if we, as worship leaders, are giving the impression that we draw near to God through music or that God draws near because of it. Is music our golden calf? Have we come to a place in our practices where God must say to us, "You cannot worship me in that way" (Deut 12:31 NKJV), meaning that music has moved from a place of offering to one of lordship, from servanthood to sovereignty? Or might he be saying, "You shall not worship me in their way" (Deut. 12:31 NIV), meaning that we have adopted a pagan worldview that imputes a causal force to music that it does not properly have? We need to discover the critical theological difference between being merely moved by music and being spiritually changed by it. Yes, music might bring pleasure and change our pulse rates or blood pressure, but so does taking a simple walk in the park.
I know from personal ...
1
Unceasing Worship: Biblical Perspectives on Worship and the Arts
IVP Books (Intervarsity)
2003-10-29
226 pp., 14.79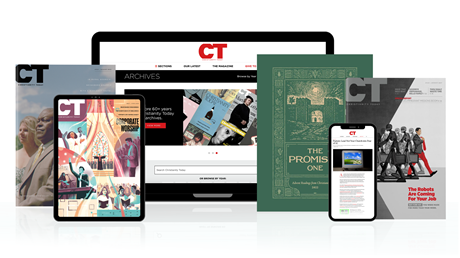 Subscribe to Christianity Today and get access to this article plus 65+ years of archives.
Home delivery of CT magazine
Complete access to articles on ChristianityToday.com
Over 120 years of magazine archives plus full access to all of CT's online archives
Subscribe Now
'You Shall Not Worship Me This Way'
'You Shall Not Worship Me This Way'