true
In Creed's almost ten years together—including a few where they were one of the hottest rock bands on the planet—nobody ever asked lead singer Scott Stapp if he was a Christian. Many asked if Creed was a Christian band, and their reply was always no—even though some of their lyrics included a message of faith. But no one ever directly asked Stapp about his beliefs. Well, we asked him the other day, and Stapp says he's glad no one asked him about it until now. Read on to find out why.
In this exclusive interview with Christian Music Today, Stapp discusses his faith journey, Creed's recent breakup, and his solo career, which officially kicks off with the August 31 release of The Passion of the Christ: Songs, a new album featuring multiple artists—including Stapp, P.O.D., Third Day, Lauryn Hill, Kirk Franklin, MxPx and others—who were inspired by Mel Gibson's landmark film. Stapp's contribution to the project, a song called "Relearn Love," is the first single off the album, hitting radio airwaves this week.
First things first: Why did Creed break up?
Scott Stapp Mark [Creed guitarist Mark Tremonti] and I had been working together for the last ten years. There comes a point with any collaboration like that where you start having other interests creatively. I was moving in one direction musically, and as a guitar player, Mark wanted to move in another direction. That was essentially the reason we broke up. Those feelings actually started happening right after Human Clay (1999), and we went ahead and made Weathered (2001) together. [Tremonti and Creed drummer Scott Phillips went on to form a new band, Alter Bridge, whose debut album releases on Wind-Up Records on August 10.]
1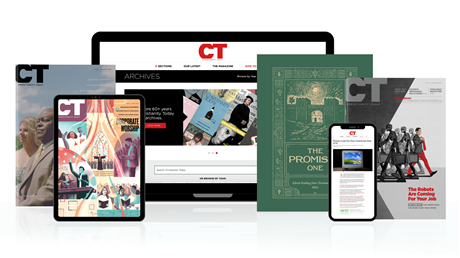 Find hope and historical insight. For a limited time, explore 60+ years of CT archives for free!
Daily devotions from Timothy Dalrymple during this pandemic.
Hundreds of theology and spiritual formation classics from Philip Yancey, Elisabeth Elliot, John Stott, and more.
Thought journalism that inspires you to think more deeply about your faith.
Stapp: I Am a Christian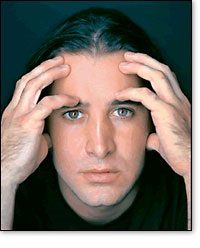 This slideshow is only available for subscribers.
Please log in or subscribe to view the slideshow.
Stapp: I Am a Christian