If you close your eyes and picture a housewife with a bucket of hot water and a bristle brush, scrubbing away at her front doorstep, the small line of type at the lower corner of your imagination reads "The Netherlands." That's the Dutch: tidy, polite, reasonable and compassionate.
"Tidy" and "compassionate" can intersect in a strange way, however, when it comes to handling the tragedies of life. Three years ago, the Dutch Parliament shocked the world by passing a law allowing "mercy killing" under certain circumstances. The patient had to be in intractable pain, and to request it personally. In such a case, his doctor could deliver a lethal injection of sedatives and muscle relaxants.
Lay aside the question of whether there is such a thing as "intractable pain;" as Eric Chevlen and Wesley J. Smith explain in their useful book, Power over Pain: How to Get the Pain Control You Need, advances in medicine mean that it's now possible to manage even severe chronic pain. But from the perspective of the healthy physician or family member standing at the bedside, it might well look like a person would be better off dead. It doesn't take patients long to get the message that their unsightly, untidy existence distresses those who love them, and that it's time to clear out. That's only good manners.
The question at the time the law was passed was how young a patient could be deemed capable of making such a decision. At present, a Dutch sixteen-year-old can order himself terminated, even against his parents' wishes. A proposal to drop the age of autonomy for self-annihilation to twelve did not pass.
Thank God for small favors, you may say. But now it appears that the thoughtful, compassionate Dutch have found a way to begin tidying up at ...
1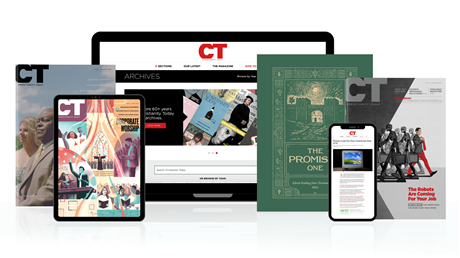 Subscribe to Christianity Today and get access to this article plus 60+ years of archives.
Home delivery of CT magazine
Complete access to articles on ChristianityToday.com
Over 120 years of magazine archives plus full access to all of CT's online archives
Subscribe Now
Slaughter of the Innocents, 2004
Slaughter of the Innocents, 2004