The word apology initially meant "a speech in defense," and, as any parent will tell you, that's still what you're most likely to get when you ask a young child to apologize to a sibling. The Greek root survives today in the words apologia and apologetics, both of which can mean "a formal defense or justification" (The Apologia Project, for example, is dedicated to intellectual defenses of the Christian faith). Apology began to mutate in the late 16th century, shedding its sense of justification and beginning to bear regret and guilt, although it would be more than a century before the latter sense became the primary definition.
Today, politicians and other public figures tend to turn their apologies into apologetics. Evaluating former baseball player Pete Rose's recent autobiography and the statements of former U.S. Defense Secretary Robert McNamara in the documentary The Fog of War, Bruck Kuklick writes in Christianity Today's sister publication, Books & Culture, "Each man owns up to past blunders, but each refuses to admit any character defect; and each tries, in different ways, to deflect serious criticisms." Both, Kuklick says, come across as self-serving and low on remorse.
Sometimes apologies seem defensive by their indifference to the severity of the sin. When Connecticut governor John Rowland announced his resignation last month in the face of a federal corruption investigation, he said only, "I acknowledge that my poor judgment has brought us here." Poor judgment, unlike pride and lying, isn't really a sin—only a mental malfunction—so it's easier for politicians to own up to. You could call it a kinda culpa. Beware the dodging going on when you hear "regrettable," "unfortunate," or "unacceptable" instead ...
1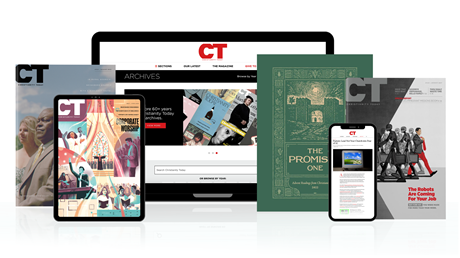 Subscribe to Christianity Today and get access to this article plus 65+ years of archives.
Home delivery of CT magazine
Complete access to articles on ChristianityToday.com
Over 120 years of magazine archives plus full access to all of CT's online archives
Subscribe Now
All Apologies
All Apologies