The World Journalism Institute (WJI), created by the publishers of World magazine "to recruit, train, place and encourage journalists who are Christians in the mainstream newsrooms of America," has itself become the focus of media attention recently.
Various weblogs first began drawing attention to WJI in the wake of allegations against USA Today reporter Jack Kelley, who had been scheduled to speak at an institute luncheon around the time the newspaper's investigation of Kelley's fabricated stories concluded. Soon, questions were raised about other institute guest instructors.
A Los Angeles Times article on gay marriage opponents by Roy Rivenburg elicited sharp criticism from New York Press columnist Michelangelo Signorile. Blogs and message boards at the Poynter Institute, LA Observer and elsewhere have also been critical of a perceived WJI attempt to influence news coverage. In response, Rod Dreher, associate editorial page editor for the Dallas Morning News, said he would ask WJI to take his name off the institute's web site.
A large part of the criticism stems from World magazine's directed reporting philosophy, which calls on Christian journalists to "report biblically," not objectively. Directed reporting was part of WJI's original mission "to form a new cadre of tough-minded, warm-hearted, expertly trained Christian journalists for a new generation."
In response to the criticism and new objectives for the institute, WJI is changing its course.
Problems with directed reporting
When WJI was founded in 1999, it was intended to teach World magazine's style of reporting to a new generation of World reporters, Joel Belz, CEO of God's World Publications (which owns both World magazine and WJI) told Christianity Today last week. But the program became so popular among Christians hoping to become journalists that World could hardly employ the more than 100 students who signed up for the program's summer sessions. To cope, WJI changed its mission. Instead of teaching future World reporters, it would teach Christians hoping to become mainstream journalists.
WJI realized that it would not work to teach World magazine's journalistic style to mainstream journalists, Belz said, so the school now teaches secular objectivity in addition to directed reporting. "In the debate between creation and evolution, the evolutionist has to learn only one side of the story. A creationist has to learn both sides of the story. I would say that a Christian practicing journalism has something of the same task," he said.
At the same time, WJI instructors are given classroom freedom to teach their own philosophy of journalism. Responding to criticism, Rivenburg said, "The content is straight journalism, and I would teach a secular class the exact same way. Although I disagree with WJI's [directed reporting] philosophies, I see no problem with teaching good journalism methods to aspiring journalists."
"We have shifted from what I would call a kind of crusading mission to more of a down-to-earth, nuts-and-bolts practical mission," Belz said.
The "crusading" mission had caused other problems as well. "On an early World [Journalism Institute] web site," Belz said, "we said something like [our] mission is to send well-equipped young Christian men and women into the pagan newsrooms of America." That may not go over too well with prospective employers of World Journalism Institute grads, Belz notes. "That's not being wise as serpents and harmless as doves."
Christian criticism
One of the most prominent critics of the institute is a Christian journalist himself. Terry Mattingly, a journalism professor at Palm Beach Atlantic University who also writes a religion column for Scripps Howard News Service, remains critical despite the philosophy change.
Interviewed in a story about the institute for National Public Radio's Day to Day, Mattingly cited World editor Marvin Olasky's book Telling the Truth: "The Bible condemns homosexuality so clearly that only the most shameless of those who twist Scripture can try to assert the practice's biblical acceptability. Biblical objectivity means showing the evil of homosexuality; balancing such stories by giving equal time to gay activists is ungodly journalism."
In a lengthy message board debate, Mattingly, who also teaches at the competing Coalition of Christian Colleges and Universities' Summer Institute of Journalism, challenged WJI to cut its ties to directed reporting. "Has WJI cut ties to the journalism-education philosophy articulated in its founding textbook, Telling The Truth by Dr. Marvin Olasky?" Mattingly asked.
Olasky's views on Christian journalism are referenced, but as an example of advocacy writing, said WJI founder and director Robert Case on Day to Day. When a student asked if objective reporting on gay marriage would compromise her Christian values, Case replied, "I don't believe that as journalists of faith we have any obligation to bias our reporting on the homosexual movement or on gay marriages. I believe that good, honest, careful, balanced reporting can present both sides of that issue in a way and let God take care of the result."
On the message boards, Case said the institute had not cut its ties to Olasky because Telling the Truth is used as a textbook. However, Case said, the institute uses other texts, and instructors are free to disagree with Olasky's perspective.
A Christian ought to recognize that objectivity is humanly impossible and undesirable for the Christian journalist, Belz said. In that sense, WJI has not changed its philosophy, only some of its methods. "We understand the requirements that secular publishers and editors are going to put on people coming into their workplace," Belz said. "We want to equip our students to do that with integrity and with skill and competence."
Changing in public
WJI's change has also strained the institute's identity. "How to make that transition without even in our own minds having lost our zeal, or without seeming to lose our zeal, is not an easy thing to do," Belz said. "Especially when you're doing it right out there in public."
World magazine has not noted the changes at the institute in its pages because they are still being worked out, Belz said.
WJI's rocky switch from teaching directed reporting to teaching mainstream objectivity has been made more difficult in part because of the attention the institute has received. "When you change your focus from preparing to preach to the choir to preaching to the outside world, you do begin to change at least some of your expressions of the way you do things," Belz said. "We confess quickly to having done it somewhat awkwardly sometimes."
Some of the public criticism is earned, Belz conceded. On the other hand, "There is no question that there is a prejudice against a biblical, evangelical Christian perspective in many parts of the secular media." Belz said. The changes at WJI, he says, are an attempt to meet its critics halfway.
Related Elsewhere:
More on the World Journalism Institute is available from its web site.
The Day to Day story on WJI is available online.
More on Terry Mattingly is available on his web site and his blog at GetReligion.
More on the debate at Poynter is available with a Google search.
More on the CCCU's Summer Institute of Journalism is available on its web site.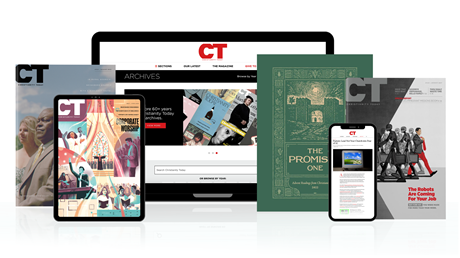 Subscribe to Christianity Today and get access to this article plus 65+ years of archives.
Home delivery of CT magazine
Complete access to articles on ChristianityToday.com
Over 120 years of magazine archives plus full access to all of CT's online archives
Subscribe Now
World Journalism Institute Changes Its Focus
World Journalism Institute Changes Its Focus