true
The stars of Radio—recently released on video—include such Hollywood heavyweights Cuba Gooding Jr., Ed Harris and Debra Winger. So most wouldn't recognize newcomer Sarah Drew, 23, who makes her big-screen debut as the daughter of coach Harold Jones (Harris). Drew's real-life father is a pastor, and her husband is a divinity student at Yale. As a committed Christian, she doesn't fit the usual profile of a budding Hollywood actress. She talked to us about Radio—and how her faith and marriage affect the choices she makes.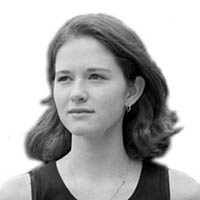 Radio takes place in a small Southern town, and yet there isn't one scene inside a church. Why was that?
Sarah Drew: There were a couple of scenes cut which were filmed in the church I attended for the 11 weeks I was there (Walterboro, S.C.). I was really bummed that they were taken out. It was an AME church, and I was definitely the only white girl. But it was so fun and a great service and a great pastor. The pastor and the congregation were in two scenes and I'm not sure why they cut them out. There is one scene outside the church that was kept in.
In the movie, Coach Jones decides that helping Radio is the right thing to do. Why don't people do that kind of thing more often?
Drew: Because it's hard. It takes a special conviction to decide to go against the crowd and to know what is right and to act upon it. In this culture, we're kind of self-obsessed and we want to do what's best for ourselves. What Coach Jones did was take Radio under his wing, someone who's not valued in society—and if anything is considered a nuisance—and he really gives him the dignity he deserves.
You're a minister's daughter. Did you draw on that at all when playing a coach's daughter?
Drew: I was also a teacher's daughter, and I had my mom in class. So I sort of had both of those things going on. It's interesting that I ended up being so involved in my parents' world, being involved in school and church. As a result, one of the decisions we made about my character was that she was in cheerleading so that she could be closer to her dad.
What is your denominational background?
Drew: My father is a Presbyterian minister. I would call myself an evangelical Christian.
What does your husband do?
Drew: Peter's in divinity school at Yale, hoping to pursue his PhD. He's studying Hebrew; he wants to be a teacher.
Is it strange telling people in Hollywood what your husband plans to do for a living?
Drew: I get a lot of raised eyebrows and everyone says, "How does that work?" But that's the person that I fell in love with and we make it work.
How do you preserve your marriage when you have to be on a movie set for weeks at a time?
Drew: When I was doing Radio, I was down in South Carolina for 11 weeks. Peter flew down every weekend, which was absurd, because it took eight hours there and back, because there were no direct flights. Then it was an hour drive on either side. He was trying to be a first-year grad student, so he was constantly reading and toting around a 50-pound suitcase of books. But we had decided that our marriage is the priority and we need to spend time together or we're not going to grow as a couple. After that I was doing a play in New York and so I was commuting something like an hour and 40 minutes each way. We spent between 1 a.m. and 3 a.m. together. That was our time.
What was it like working with Cuba Gooding, Jr.?
Drew: When he turned on "Radio" there was no Cuba there. He was really spot on in terms of the way that he played this role. We hung out with the real Radio a lot. He was on set quite a bit and so was the real Coach Jones. The real Radio is just so sweet and so loveable. Cuba got Radio's mannerisms—his walk—down pat. It was amazing. Then when they would say "cut," he would click back to Cuba again. He's really amazing.
What about working with Ed Harris? Was it intimidating since he has been around the movie scene for so long?
Drew: He's definitely my hero. He's incredibly humble and does not do the whole star thing at all. He's very much a team player. He made a point to take me under his wing and make me feel as comfortable as possible because he knew it was my first movie. The first time we put down a take on the first day I was shooting, he got out and said, "Everybody listen, this is Sarah's first take. Everyone give her a round of applause." He was so kind. He's an incredibly generous actor and a wonderful man.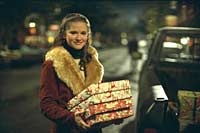 What is it like seeing yourself on screen?
Drew: Watching it was weird; you know, watching myself 50 feet tall. I was hanging out on the set for a lot of the filming even if I wasn't working, so I remember what I was doing when this scene was shot or what was going on when that scene was shot. I'm my worst critic. So it was just very weird to watch it because it's crazy and cool at the same time.
What are you doing next?
Drew: I'm doing a movie called The Shags, which starts filming in March. I'm actually playing the lead in that movie, so I'm really excited about it. It's another film based on a true story.
Whose career you would like to emulate?
Drew: Cate Blanchett. I love the choices she's made, and I think she's an amazing, versatile actress. I read an interview with her recently where she was talking about how she places her family above her career. She's so incredible.
Would you turn down a role if it compromised your marriage or your faith?
Drew: Peter and I sit down with every script that I get before I even audition for anything, and we talk about it. I find out where it will be, and how long it will take. We talk about it and make tough decisions about "Is this a compromise that I'm not willing to make, or is it OK?" We spend a lot of time praying about it. I really do desire to be an artist who honors God with my work. It's limiting to some degree but at the same time it doesn't matter because the right jobs will come along. I absolutely believe that and we've been totally blessed so far.
Joan Brasher is an entertainment writer based in Nashville, Tennessee.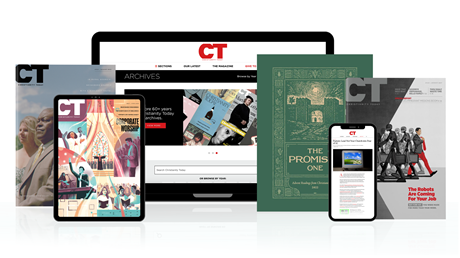 Subscribe to Christianity Today and get access to this article plus 65+ years of archives.
Home delivery of CT magazine
Complete access to articles on ChristianityToday.com
Over 120 years of magazine archives plus full access to all of CT's online archives
Subscribe Now
Family First
Family First