I could remember only bits and pieces of Frank Valenti's message that first Sunday when I sat down to take notes later. I did not yet feel comfortable taking notes during the service, which I soon began doing, discreetly, from my seat in the back-right pew. Without the church's own routine tape recording of each service—the only physical record of Frank's sermons since he preached rather freely and spontaneously from rough notes—I would have had a very limited account of it.
I could remember him hitting out on public issues like abortion and a bill before Congress that would permit a child to sue his parents at state expense. "If you raise your child scripturally," he warned them, "and make him go to church, when he gets old enough, he can sue you for forcing your religion on him. And that bill is in the House," he growled, "r-i-g-h-t n-o-w!" He banged his fist on the wooden lectern.
But when he spoke of abortion as "murdering and virtually butchering babies," I forgot his effort to quickly reassure those present "who have been in that situation before" that "God's forgiven you." Above all, I had trouble following how his points of social criticism connected with the story from the text that day, about King Jeroboam, who made molten images for his people to worship and turned his back on God.
Frank, in fact, took considerable time to bring King Jeroboam's story to life, reenacting the experience of his wife, who, following the king's orders, disguised herself to consult a blind prophet. Since God had already alerted the prophet before she arrived, the blind man recognized the wife immediately. "Can you imagine the look on this woman's face?" Frank asked us wide-eyed. "Instead of having her hair up all in braids like ...
1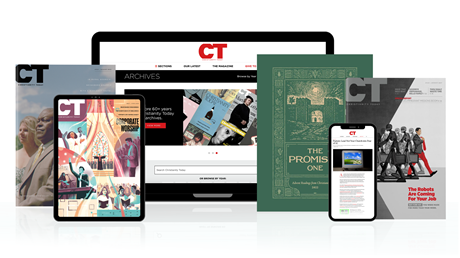 Subscribe to Christianity Today and get access to this article plus 65+ years of archives.
Home delivery of CT magazine
Complete access to articles on ChristianityToday.com
Over 120 years of magazine archives plus full access to all of CT's online archives
Subscribe Now
Fundamentally Personal
Fundamentally Personal