Rosy-cheeked and slender, still in good shape in his mountain-hiking years, Karol Wojtyla reassured me with his smile everywhere I looked.
Poland's greatest son showed up in the predictable spots—the walls of churches and people's apartments, fake gold-embossed standards carried by priests in religious processions, graveyard candles, postal stamps, coins, and book covers. But the likeness of Pope John Paul II was just as likely to turn up on the pen I took to school, a vodka glass at a black market, a stray button in my grandma's desk drawer, coloring books for children, a rayon shawl draped around the neck of woman on a bus, and on calendars hanging in our neighborhood butcher's shop.
Before my conversion to the religion of Billy Graham—which caused my hard-partying high school friends to openly lament my "illness"—I had never been to a home that didn't display the retouched images of Poland's holy trinity. I'm talking, of course, about Mary (commonly referred to as the Queen of Poland), the fruit of her womb Jesus Christ, and a devoted follower of theirs, the pope.
I was born only four years before my great compatriot's installation as pope. His near omnipresence meant that I grew up almost oblivious to the fact that my motherland had ever existed without the son she was so proud of. We Poles went nuts over our poet-turned-pope.
And for good reasons. How could Poland have, without him, become the first Eastern European country to kick out the communists? The ultimate slayer of communism and leader of Solidarity Lech Walesa talked to me about the role John Paul II played in Europe's history in an interview for Books and Culture magazine:
After the martial law, when I told [various foreign politicians] that in ...
1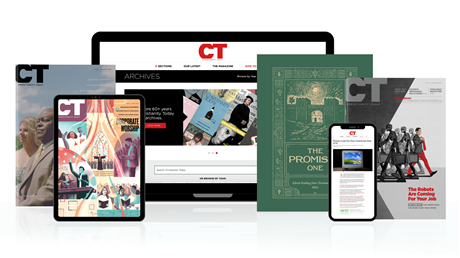 Find hope and historical insight. For a limited time, explore 60+ years of CT archives for free!
Daily devotions from Timothy Dalrymple during this pandemic.
Hundreds of theology and spiritual formation classics from Philip Yancey, Elisabeth Elliot, John Stott, and more.
Thought journalism that inspires you to think more deeply about your faith.
How the Pope Turned Me Into An Evangelical
How the Pope Turned Me Into An Evangelical