Sri Lankan Christians fear that an entire church and its congregation have been swept to sea in Sri Lanka by tsunami waves December 26.
Lanka Bible College staff member Mihirukshi Perera said the school received the as-yet-unconfirmed report from the eastern city Mullaittivu, where a church building has been located close to the sea.
"The church was conducting their morning Sunday service," Perera said. "The tidal wave swept the pastor and the entire congregation out to sea and the church building has been destroyed completely."
No further details of the congregation or its fate have yet emerged. One pastor in Mullaittivu lost nine members of his family, Perera noted. Another from the same city lost his wife and two children.
"Pastor Sathiyaraj from Trincomalee Assembly of God [in eastern Sri Lanka] reports to us that in the village of Kochchaveli and Muthur, the bodies are still being recovered and the damage is extensive," Perera said.
"Pastor Ravi Laurance, who serves in the east, has lost his 12 year-old daughter," Perera added. "We know of other pastors who have lost wives, mothers, and sisters due to the tidal waves."
But not all the stories are tragic, relief workers report.
"Pastor Gunasekaram [Zion church, in eastern Batticaloa] and his family have experienced God's mighty protection during this time of tragedy," Perera said. "They climbed a building for shelter to protect themselves from the waves and when the water receded they climbed down. No sooner were they out of the building than it collapsed. But their lives were saved." However, they lost their house and belongings.
In another report, a pastor and his wife ministering in the southwestern city of Galle were riding in a bus when the tsunami first hit.
"A huge tidal wave heaved the bus up and it filled with water," Perera said. "They had started praising God and the other Christians in the bus had also joined them in praising. At that moment the water had subsided and they were able to get out and run for safety."
Believers of the Apostolic Church in the western city of Moratuwa lost most of their belongings and houses, Perera said. "Pastor Shehan, who serves in this church, had gone in search of some children of his congregation. At that moment he was caught by a tidal wave but was able to save his life, miraculously. The children were also found safe later."
Related Elsewhere:
Perera's reports are being updated at the website of St. John's College in Nottingham, England.
The Globe and Mail of Toronto published a report from Mullaittivu Saturday, noting that the church was indeed destroyed. The Los Angeles Times also has a report from the city.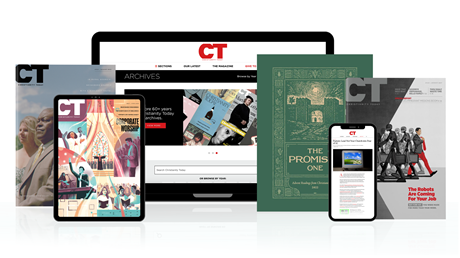 Subscribe to Christianity Today and get access to this article plus 65+ years of archives.
Home delivery of CT magazine
Complete access to articles on ChristianityToday.com
Over 120 years of magazine archives plus full access to all of CT's online archives
Subscribe Now
Church Building and Its Members Reported Swept to Sea
Church Building and Its Members Reported Swept to Sea