Staff, students, and graduates of a Sri Lankan evangelical Bible college have rushed to help victims and survivors of the devastating tsunamis that killed at least 140,000 across South Asia December 26.
Mihirukshi Perera, donor relations coordinator at Lanka Bible College in the southern inland city of Peradeniya, Kandy, is helping coordinate a local relief effort while Principal Ben Manickam directs teams to affected families and churches across the island nation.
"Lots of children and women are among those killed and there are massive loads of dead bodies in these areas," Perera reported. "The government has declared days of national mourning and we see white flags all over the cities. It is indeed a very sad situation for the entire country."
Sri Lanka was one of the worst hit of the Asian and African nations falling victim to devastating waves on December 26—the result of a magnitude 9.0 earthquake off the west coast of Sumatra, Indonesia. Latest figures from the Sri Lankan government put that island nation's death toll at 30,196. As January 2, the Sri Lankan government was estimating a further 16,665 people injured and 5,240 missing.
The government estimates that 1 million residents have been displaced by the disaster, occupying many of the 798 refugee camps that have sprung up.
Sri Lanka is an island nation of about 20 million people, southeast of India, and equivalent to half the size of New York state.
"We hear of total villages in the east and the south being washed out with no survivors," Perera said. "We know of pastors who have lost wives, mothers, and sisters due to the tidal waves. Several of our pastors have been busy burying the dead for the last two days.
Perera said the stench of decomposing bodies and lack of space in mortuaries had meant the government was ordering the immediate burial of bodies after photographing and fingerprinting for later identification.
"Bulldozers are used to dig large graves where up to 600 are buried at a time," she said.
"Some church buildings and mission training centers have been damaged," Perera added. "Several believers have lost their children. Many believers have lost their homes and all belongings.
"Many of our students have gone with their local church relief teams to the affected areas," she said.
Other LBC staff helped victims south of the capital, Colombo, where college librarian Margo Martin was working with the National Christian Evangelical Alliance of Sri Lanka (NCEASL) to pack dry rations for hard-hit areas. The week's supply of rations for families includes rice, flour, dhal (a spicy local dish made with lentils), sugar, tea, milk powder, infant milk foods, drinking water, clothing, cooking utensils, mats and bedding, sanitary wear, rubber slippers, medicines and disinfectants, candles, and matches.
With 450 students, Lanka Bible College is Sri Lanka's largest interdenominational evangelical seminary, according to principal Ben Manickam.
Manickam told Christianity Today the college suspended leadership development programs so that it could focus on relief work.
"In this national tragedy, we had to respond to the needs of the church and the nation," he said.
Manickam credits the college's graduates for the speed of their response to victims and their families throughout the island.
"The work we did was largely effective due to the national alumni network we have," he explained. "In every province we have graduate pastors serving, meaning vital reports and information came in fast and accurately."
Related Elsewhere:
The National Christian Evangelical Alliance of Sri Lanka's site has more information about its relief efforts.
LBC's library has a basic web page.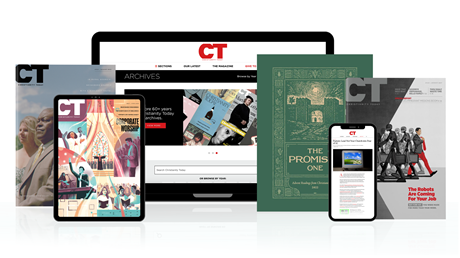 Subscribe to Christianity Today and get access to this article plus 65+ years of archives.
Home delivery of CT magazine
Complete access to articles on ChristianityToday.com
Over 120 years of magazine archives plus full access to all of CT's online archives
Subscribe Now
Sri Lanka Bible College Aiding Victims, Churches
Sri Lanka Bible College Aiding Victims, Churches