true
By anyone's measure, recent speculation about SpongeBob SquarePants and his appearance in the We Are Family children's television video is a bit squishy. Last week, The New York Times reported that the cartoon character "has become a well-known camp figure among adult gay men" as well as the "new target" of "some influential conservative Christian groups." That set off a media stampede that's still growing, so Christianity Today asked some of the biggest names in children's entertainment to respond to the controversy.
Below, Focus on the Family, which was at the center of the Times article, explains where it stands on SpongeBob. In a separate article, VeggieTales creator Phil Vischer answers via e-mail some questions about the video, children's television, and what this whole hullabaloo might mean. And David Campbell and Jim Jinkins (executive producers for children's television showsDoug, Stanley, andPB&J Otter) address their efforts to teach children to love their neighbors.
From the outset, let's be clear that this issue is not about objections to any specific cartoon characters. Instead, Dr. Dobson is concerned that these popular animated personalities are being exploited by an organization that's determined to promote the acceptance of homosexuality among our nation's youth.
We applaud the ideal of championing to children the value and dignity of every human life as well as respect for our differences. What we vehemently object to is using these beloved characters to help advance an agenda that's beyond the comprehension of 6 and 7 year-old children, not to mention morally offensive to millions of moms and dads.
The video in question is slated to be distributed to 61,000 public and private elementary schools throughout the United States. Where it is shown, schoolchildren will be left with the impression that their teachers are offering their endorsement of the values and agenda associated with the video's sponsor. While some of the goals associated with this organization are noble in nature, their inclusion of the reference to "sexual identity" within their "tolerance pledge" is not only unnecessary, but it crosses a moral line.
We believe that it is the privilege of parents to decide how, when and where it is appropriate to introduce their children to these types of sensitive issues. The distribution of this video trumps the authority of mothers and fathers and leaves it in the hands of strangers whose standards may very well be different than the children they teach.
By calling to light this video and its affiliation with this larger organization, we are attempting to do for parents what their busy lives often prevent them from doing themselves--connecting the dots.
Related Elsewhere:
SpongeBob's Family Video: What Would Bob the Tomato Do? | VeggieTales creator Phil Vischer discusses teaching children morals through television and the widening values gap between makers and viewers.
Drawing Conclusions | Executive producers for kids TV hits Doug, Stanley, and PB&J Otter — and creators of a new cartoon about the Ten Commandments — on why SpongeBob is "family."
Focus on the Family's CitizenLink has an article on the controversy.
More about Focus on the Family is available from their website.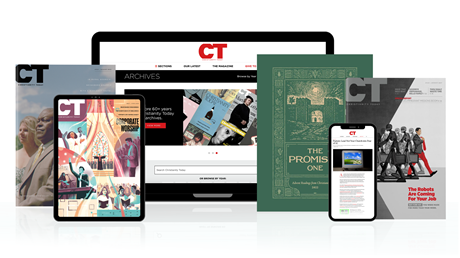 Subscribe to Christianity Today and get access to this article plus 65+ years of archives.
Home delivery of CT magazine
Complete access to articles on ChristianityToday.com
Over 120 years of magazine archives plus full access to all of CT's online archives
Subscribe Now
Focus on SpongeBob
Focus on SpongeBob