Embattled Baylor president Robert B. Sloan Jr. will leave the post to become the university's chancellor on June 1, Baylor Regents Chairman Will D. Davis and Sloan announced in a news conference today.
"My role as president has become a distraction from the main goal of fulfilling the vision," Sloan said. "Now that the voyage is well underway, it is time for someone new to navigate these sometimes choppy waters, while continuing to aim for the carefully charted destination ahead."
In 2001 Sloan spearheaded an ambitious and costly 10-year campaign, known as Vision 2012, to bring the Baptist institution into "the top tier of American universities while reaffirming and deepening its distinctive Christian mission."
As chancellor, Sloan will have no CEO-level administrative responsibilities, Davis said during an on-campus press conference late Friday morning. Sloan described his new job as fundraising, student recruitment, and promoting and representing Baylor locally and nationally.
At the press conference, Sloan said, "The focus should always be on the vision, not on the president. … The vision is more important than any one person. No one is indispensable. Changing situations often require new leaders with different gifts and the benefit of a clean slate."
Davis said that he expects the Regents at their February 2-3 meeting to discuss naming an interim president.
The announcement did not satisfy former Baylor Regent Gracie Hilton, whose concerns with Sloan's changes in the university's academic and financial direction moved her to help found the Committee to Restore Integrity to Baylor (CRIB), which opposed Sloan's administration.
"I'm glad to hear that, but I am not leading any excitement parade," she told Christianity Today prior to the press conference. "We are not going to be pleased that he's been rewarded with a chancellorship. I do not believe Baylor is going to heal and rebuild when he is in the chancellorship."
Sloan, however, has hopes for such healing. "I am convinced that the Board of Regents and the Baylor family will welcome the new president and give their all to achieve both unity and continued progress."
CRIB member Hal Wingo, who served as a Baylor Regent when Sloan was hired 1995, told Christianity Today, "It is not in anyone's interest for him to remain as president."
Wingo opposed Sloan's moves that brought Baylor significant debt to finance new construction. Wingo said that the increased debt has in part raised tuition beyond some students' ability to pay. Wingo opposed Sloan's emphasis on making Baylor a research university, fearing a loss of focus on strong professor-student relationships.
But Baylor officials believe grant and scholarship aid has increased significantly, their new residence halls provide strong opportunities for faculty-student interaction, and their level of debt is manageable.
Provost David Jeffrey told Christianity Today, "There are no budget cuts for this current year. The 05-06 budget is a more stringent budget in some aspects than was anticipated.
"We've been hiring at a good clip. We've been hiring as many as 40 to 50 people a year. This year we'll search for only 20 positions. That means some positions that have been requested will be deferred until next year. I wouldn't describe this as anything more serious than budget adjustments."
Last summer, a widely anticipated move to oust Sloan failed to materialize during the Board of Regents' July meeting. Instead, Regents unanimously restated their support of Baylor 2012.
At today's news conference, Chairman Davis reaffirmed Baylor 2012 and Sloan's presidency. Davis said, "I believe if you look back over the last decade, you will see ample evidence that President Sloan has led Baylor through a period of tremendous growth and progress.
"Anyone who walks across this campus or talks to faculty, staff, students, parents, donors, and alumni, or to higher education leaders across the nation, will see and hear tangible expressions of the progress made under President Sloan."
During Sloan's presidency, Baylor University:
Opened its new $103 million sciences building with 500,000 square feet in July 2004.
Significantly increased the number of its doctoral and graduate programs. Graduate enrollment is at an all-time high of 1,297.
Increased undergraduate enrollments, which between 1995 and 2004, grew from 12,202 to 13,799.
Witnessed the average SAT score of entering freshmen improve from 1160 in 1995 to 1190 in 2004.
According to a Baylor press statement, released today: Sloan, a tenured professor of religion and founding dean of George W. Truett Theological Seminary, assumed the Baylor presidency on June 1, 1995. Sloan's greatest achievement was the September 2001 adoption of Baylor 2012, the University's 10-year vision to move into the upper echelons of American higher education, while strengthening its Christian mission.
On the Record:
During an interview with Timothy C. Morgan, CT's deputy managing editor, in mid-2004, Sloan commented:
"Any time there's change I think you run the risk of going too quickly and not communicating well enough and I think I have to confess to that. … It's important when you have change that you communicate that well and that you bring people along and that you are also not just task-oriented, but relationship-oriented.
"I have to say there's strong evidence that the overwhelming majority of our constituents strongly support the 10-year vision. But there are those who either philosophically or because with a lack of information have concerns. That's fair enough. As much as we possibly can, we bring along the full faculty of Baylor.
"I have personally made trips across campus to visit with individuals who for one or another very good reason were feeling alienated or somewhat marginalized. We sat down and tried to talk it through. As with a lot of things, personal conversation goes a long way.
"Then we can get past questioning one another's motives and really hearing one another. The scriptural pattern is still true that is we seek to go to one another in private, small groups, [and] work very hard to build community.
"I'm embracing very strongly a commitment to be at peace with all people and where there's a need for restoring relationships to take the initiative. That never leaves the agenda for anyone who tries to work in the kingdom of God. It's part of life. Relationships are always in need of strengthening. The job of loving one another and being kind to one another is never complete.
"2012 is not just a statement of a year. It actually presents our commitment to a lot of things, not the least of which is academic excellence under the auspices of a clear Christian commitment as an institution. Our Regents were clear they don't want anything to detract from the commitments of Baylor 2012. If it takes us until 2015 or 2018 or 2011, the year itself doesn't matter. It's the commitments that matter."
Related Elsewhere:
Baylor University has video and transcripts from the press conference.
Expect news and commentary from the Waco Tribune-Herald, The Dallas Morning News, KWTX, KCEN, the Houston Chronicle, and other news sources. The Lariat, Baylor's student newspaper, will also have detailed coverage.
Past Christianity Today coverage of the Battle for Baylor includes:
2012: A School Odyssey
Baylor strives to go where no Christian university has gone before—in ten years
by Randall Balmer | posted 11/22/2002
COMMENTARY
Nothing Personal
The dustup at Baylor is not about its president. It's about change.
By David Neff | posted 07/26/04 8:30 a.m.
God and Man at Baylor
Even if Robert Sloan fails, what he has set in motion is irreversible.
By Hunter Baker | posted 06/24/2004
Christian History Corner: Breaking Down the Faith/Learning Wall
How the history of Christians in higher education has stacked the deck against Robert Sloan's "new Baylor"
By Collin Hansen | posted 09/19/2003
More articles are available at our Battle for Baylor page.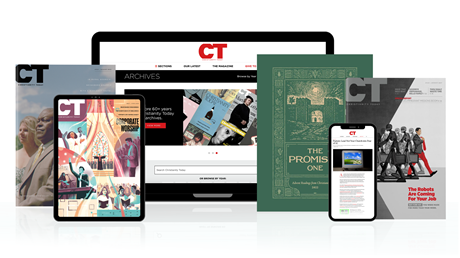 Subscribe to Christianity Today and get access to this article plus 65+ years of archives.
Home delivery of CT magazine
Complete access to articles on ChristianityToday.com
Over 120 years of magazine archives plus full access to all of CT's online archives
Subscribe Now
Baylor's Sloan: 'It's Time for Someone New'
Baylor's Sloan: 'It's Time for Someone New'