Robert Sloan ascended to the presidency of Baylor University as a dark-horse candidate in 1995. Only a short time before, he had become dean of the fledgling Truett Seminary, founded as a haven for moderate Baptists in the wake of the Southern Baptist Convention controversies of the previous two decades. The man who resigned the presidency as a polarizing figure was once a unifying force among Texas Baptists.
When Baylor gained legal independence in 1990 from the Baptist General Convention of Texas through secret maneuvers that generated tremendous ill will in some quarters, Robert Sloan was the man who delivered a memorable sermon to the messengers who gathered on campus later that year for their annual meeting. He decried the psychological addiction to controversy that seemed to have developed among his kin and called for a return to the first things of faith. He called for a rediscovery of "the message of the crucified and risen Lord" in which we find "what it means to be truly and authentically Christian." That dramatic statement may have helped push Sloan into the president's office a few years later.
I met Robert Sloan while studying the ambitious Baylor 2012 vision as part of graduate seminar. He and several other prominent Baylor leaders past and present gave me interviews explaining support and opposition for the plan to take Baylor to the top tier of research universities while simultaneously strengthening its Christian identity. My interest in the vision eventually led to a part-time job with the university relations office, where I used my contacts in Christian organizations to raise awareness of the Baylor vision.
James Tunstead Burtchaell documented the seemingly inevitable pattern of once-Christian schools moving toward secularization in The Dying of the Light. Sloan and Baylor 2012 proposed a change of course. The radical contention of Baylor 2012 was that faith and reason need not reside in separate spheres. Old Baylor had a Christian atmosphere on campus, but impartial reason supposedly ruled the classroom. Sloan and others saw the old division as artificial.
For them, Christianity has content that is intellectual as well as spiritual. A Christian perspective could be quite useful in research and teaching of political science, history, economics, sociology, literature, and other disciplines. Some reacted quickly to say that Sloan and Baylor were bringing back the established Christianity of the 19th-century universities that tolerated no other perspectives. Such criticisms are off-base. In reality, the genius of the Baylor experiment is that more perspectives can be considered, not fewer. Given such an understanding, an institution like Baylor could provide needed diversity to American higher education. What George Marsden wrote about in The Outrageous Idea of Christian Scholarship, Sloan and Baylor undertook to make a reality.
Although the vision began after Dr. Sloan had been president for several years, he had already begun to implement the basic ideas in hiring and promotion. He wanted scholars who could integrate their faith with scholarship and who had or were developing a real voice in the academic community. When the vision was approved after the turn of the millennium, Sloan's administration became even more focused on finding the right faculty and preparing Baylor's facilities for the future. The result was a clash with the Baylor culture in two ways.
First, Baylor had always been extremely conservative with regard to building projects. Sloan moved quickly on construction all over campus. A significant portion of the university's total facility space was built during his tenure. The culmination of his plans was the construction of a $103 million science building.
Second, and more important, careful attention to hiring and tenure based at least in part on a candidate's faith perspective touched a nerve. When conservatives won the SBC battle and fired personnel deemed unorthodox or too liberal from positions in agencies and seminaries, many of them found work at Baylor. Although Sloan's concerns and those of the SBC were really quite distinguishable, his critics seized the opportunity to paint him as a "fundamentalist." Thus, the man who emerged unscathed from the denominational battles in Texas and was even something of a statesman in their midst, became a victim of the Baptist war after all.
Approximately a year and a half ago, possibly because of publicity created by the murder of a member of Baylor's basketball team, hits on Sloan's leadership began to score. The faculty senate began a series of no-confidence votes and a faculty referendum on his presidency. The board of regents, although initially supportive, became deeply divided over whether Sloan should remain. Their apparently irresolvable division over the man made leading the university nearly impossible. Each board meeting took place with media waiting hungrily outside for a scoop. The conflict spilled over to issues of recruitment, fundraising, and probably even retention of students.
In the end, the only way to move forward was to make a change at the helm. Sloan's move to the chancellor's office is a hopeful sign for those in the Christian community who have pinned their hopes on the Baylor experiment. Both his remarks and those of board chairman Will Davis re-affirmed the centrality of Baylor Vision 2012. If Sloan's opponents thought to derail the vision by removing Dr. Sloan, they may find they spent their ammunition in a lost cause. In the meantime, President Sloan stays in office until an interim is named. He is a bear in winter, but spring is on its way.
Hunter Baker is a doctoral fellow at Baylor University. This essay represents his opinion alone and not that of the university, its administration, or faculty.
Related Elsewhere:
See today's related news story, "Baylor's Sloan: 'It's Time for Someone New'"
Baylor University has video and transcripts from the press conference.
Expect news and commentary from the Waco Tribune-Herald, The Dallas Morning News, KWTX, KCEN, the Houston Chronicle, and other news sources. The Lariat, Baylor's student newspaper, will also have detailed coverage.
Past Christianity Today coverage of the Battle for Baylor includes:
2012: A School Odyssey
Baylor strives to go where no Christian university has gone before—in ten years
by Randall Balmer | posted 11/22/2002
COMMENTARY
Nothing Personal
The dustup at Baylor is not about its president. It's about change.
By David Neff | posted 07/26/04 8:30 a.m.
God and Man at Baylor
Even if Robert Sloan fails, what he has set in motion is irreversible.
By Hunter Baker | posted 06/24/2004
Christian History Corner: Breaking Down the Faith/Learning Wall
How the history of Christians in higher education has stacked the deck against Robert Sloan's "new Baylor"
By Collin Hansen | posted 09/19/2003
More articles are available at our Battle for Baylor page.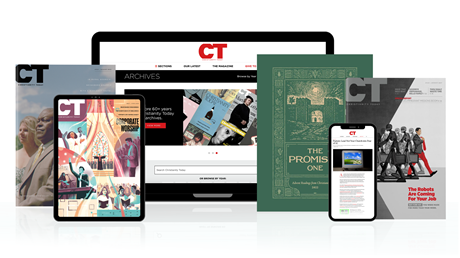 Subscribe to Christianity Today and get access to this article plus 65+ years of archives.
Home delivery of CT magazine
Complete access to articles on ChristianityToday.com
Over 120 years of magazine archives plus full access to all of CT's online archives
Subscribe Now
Springtime for Baylor Still Lies Ahead
Springtime for Baylor Still Lies Ahead