It was a spring Saturday morning, 31 years ago. In a midtown Manhattan hotel ballroom, a congregation had gathered to hear a leading minister—with the "rank" of evangelist—preach the sermon of the day.
Though only in his mid-40s, the speaker's hair was already gray, his dress formal, and his manner authoritative. We were, after all, a lone island of "true" followers of Christ in a sea of paganized "Churchianity," destined to tread on the ashes of those who rejected the end-time message.
Something was bothering Roderick C. Meredith that day. I don't remember what it was, but I'll never forget his emphasis: "It's just plain weird, people! It's just plain weird!" he shouted, pacing in the front of the ballroom. We sat in rapt attention. You really could hear a pin drop, even if the floor was carpeted.
I wore down an entire red pencil that day, highlighting verses in a wide-margin, heavy-paper King James.
About a year later, driving a company Jaguar, he gave me a tour of the England campus of the church's Ambassador College, which was closed and would ultimately be sold.
Five years after that day, I shook the dust of Herbert Armstrong's Worldwide Church of God, the church where Meredith was a high official, from my shoes. I eventually became an evangelical, and swore off Armstrong's iconoclastic beliefs that Anglo-Saxons were descended from the "lost" tribes of Israel, that Old Testament feast days were to be preferred, birthdays shunned, and politics avoided—along with the Trinity, "unclean" foods, most medicines, and crosses. Oddly enough, drinking, dancing and, ultimately, divorce and remarriage were tolerated there — although the latter in only limited circumstances.
Nearly 20 years later, I interviewed Meredith, ...
1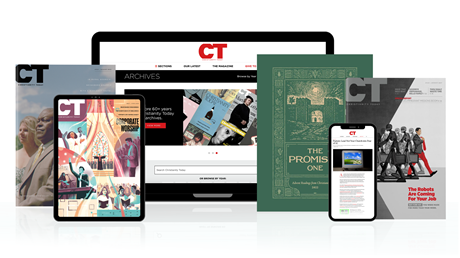 Subscribe to Christianity Today and get access to this article plus 65+ years of archives.
Home delivery of CT magazine
Complete access to articles on ChristianityToday.com
Over 120 years of magazine archives plus full access to all of CT's online archives
Subscribe Now
Armstrongism Is Wrong, But Not Murderous
Armstrongism Is Wrong, But Not Murderous