In the just released She's Got Next: Life Under the Net, Melissa King writes about why she plays pick-up basketball:
"I've played because, when the game is good, when everyone is doing, not thinking, it happens, little stillnesses in the moments when you see your open man and nothing else, or you feel your shot going in the hoop as it leaves your hands, or you share a laugh with someone you've never spoken to. Race, money, gender, age, they're still there. But the junk we're all saddled with is gone."
The passage reminded me, despite my ongoing aggravations with preening athletes and greedy owners, why I still love sports. I recognize two realities.
1. Since sports is a human activity, it is corrupt. Paul's seemingly hyperbolic list in Romans 1 literally applies to modern athletics: "filled with every kind of wickedness, evil, covetousness, malice … foolish, faithless, heartless, ruthless."
2. Since God uses sinners to reveal himself, sports can become a means of grace—"a signal of transcendence," as Peter Berger puts it—despite its corruptions.
Christians are sometimes tempted to let the first reality rule their response. They have viewed sports as idolatry at worst, or a huge waste of time at best. But with entire sections of the daily newspaper and multiple cable channels and countless water cooler conversations dedicated to sports—well, to ignore athletics is to remove oneself from American culture. Hardly the appropriate response for those called to love their neighbors—most of whom play, watch, and even love sports.
So Christians, wisely, have immersed themselves in this world—as professional athletes, sports writers, city-league participants, season ticket holders, and parents running around ...
1
Play Ball
From 2005 to 2007, "Play Ball" examined the relationship of sports and faith: sports is important precisely because it is a form of play, that is, a manifestation of the Sabbath. Contributors included Mark Galli, Collin Hansen, Mark Moring, and others.
Previous Play Ball Columns: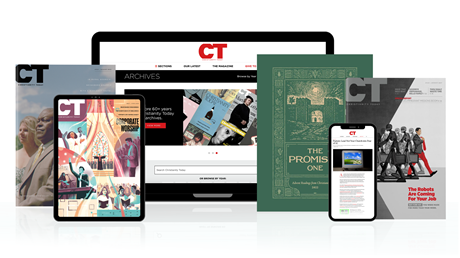 Subscribe to Christianity Today and get access to this article plus 65+ years of archives.
Home delivery of CT magazine
Complete access to articles on ChristianityToday.com
Over 120 years of magazine archives plus full access to all of CT's online archives
Subscribe Now
The Grace of Sports
The Grace of Sports