true
I have to hand it to Sir Ridley Scott. He knows how to grab your attention. In the opening scenes of his epic Crusades movie Kingdom of Heaven, the young poor blacksmith Balian (played by Orlando Bloom) suddenly finds himself heir to a fief in the exotic East. His crusading father Godfrey (Liam Neeson), recently returned from the Holy Land to France, offers his illegitimate son Balian not only a chance to find forgiveness for his wife's suicide by going on crusade but also the hope of securing a new future as a noble in the Kingdom of Jerusalem. Balian hesitates at first but then takes the bait, and off he goes with Godfrey.
Fine and good as far as movie theatrics go, but was Balian a real person? How much of this is history and how much of this is Scott just spinning a good story? And how reliable is Scott as an interpreter of crusader motivations?
Balian did in fact play a crucial role as a Crusader noble in the events surrounding the fall of Jerusalem in 1187 to the Muslim sultan Saladin. But Balian never had to travel to the Holy Land—as he does in the movie—because he was already part of the nobility there. His father Balian the Old (not Godfrey) fathered three sons, Hugh, Baldwin, and Balian, all of whom were legitimate and recognized as such. Long before Saladin made his masterful invasion of the Holy Land, Balian and his elder brother Baldwin had established their reputations as competent members of Palestine's feudal nobility. Indeed, Balian was married to royalty even before the events Scott portrays—and he wasn't at all romantically involved with the princess Sybilla, sister to the king of Jerusalem. (Actually Balian's brother Baldwin was the one who had a love interest in Sybilla.)
In the movie, Balian's ...
1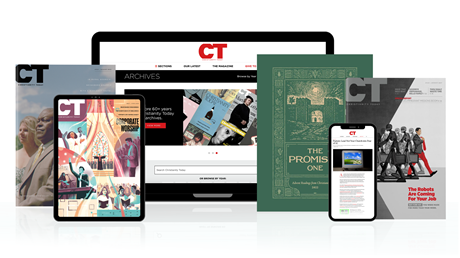 Subscribe to Christianity Today and get access to this article plus 65+ years of archives.
Home delivery of CT magazine
Complete access to articles on ChristianityToday.com
Over 120 years of magazine archives plus full access to all of CT's online archives
Subscribe Now
In Search of the Real Balian
In Search of the Real Balian