One summer my husband, John, an Eastern Orthodox priest, worked as a chaplain at a Catholic hospital. The nuns invited him to dine free in the hospital cafeteria. One day they told him he could bring me along for a meal, under one condition—that he not tell anyone that I was his wife.
We snuck into the cafeteria together like a couple of stowaways. I ate my tuna sandwich and drank my soda uneasily, certain the nuns could spot the scarlet PW on my forehead. But history, at least, is on my side. Eastern Christians have retained the earlier tradition of allowing married men to be ordained priests, although our bishops do come from the ranks of celibate monk-priests.
Within the Roman Catholic Church, clerical celibacy has been debated since at least the fourth century. In the 11th century, Pope Gregory VII enforced clerical celibacy in an effort to end simony (the sale of church offices). During the next century, the first and second Lateran Councils made the policy more clear and universal. Many Catholic theologians say this is primarily a matter of discipline, not doctrine. From this soil, however, a great forest of piety has grown up, so that some Catholics still view a married priest as no priest at all.
Enter Peter Manseau's memoir, Vows: The Story of a Priest, A Nun, and Their Son. It tells the story of his father Bill and mother Mary Doherty. Both loved the church and desired to serve. When an older priest recognized a vocation in him, Bill sublimated his desire to marry and have children to his greater desire for priestly ministry.
Mary Doherty's relationship with the church was mixed. She found solace and comfort in the services, but she suffered abuse at the hands of her parish priest, Fr. Gerard Creighton, who was ...
1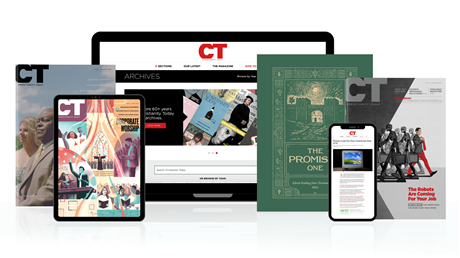 Find hope and historical insight. For a limited time, explore 60+ years of CT archives for free!
Daily devotions from Timothy Dalrymple during this pandemic.
Hundreds of theology and spiritual formation classics from Philip Yancey, Elisabeth Elliot, John Stott, and more.
Thought journalism that inspires you to think more deeply about your faith.
Making—and Breaking—Vows
This slideshow is only available for subscribers.
Please log in or subscribe to view the slideshow.
Making—and Breaking—Vows