The United States attorney general overstepped his bounds when he tried to stop the state of Oregon from implementing its 1997 physician-assisted suicide bill, the Supreme Court ruled Tuesday in a 6-3 decision.
In 2001, Attorney General John Ashcroft issued a directive "that assisting suicide is not a 'legitimate medical purpose' … and that prescribing, dispensing, or administering federally controlled substances to assist suicide violates the CSA [Controlled Substances Act]."
Using such drugs to assist with suicide could lead to "suspension or revocation" of a doctor's medical license, Ashcroft wrote.
Writing for the majority, Supreme Court Justice Anthony M. Kennedy said the Controlled Substances Act did not give Ashcroft "such broad and unusual authority." The attorney general, the Court said, has no expertise in medical matters.
"The statute and our case law amply support the conclusion that Congress regulates medical practice insofar as it bars doctors from using their prescription-writing powers as a means to engage in illicit drug dealing and trafficking as conventionally understood," Kennedy wrote. "Beyond this, however, the statute manifests no intent to regulate the practice of medicine generally."
In his dissent, Justice Antonin Scalia argued that the CSA's "legitimate medical purpose" clause is not limited to the regulation of illicit drugs.
"If the term 'legitimate medical purpose' has any meaning, it surely excludes the prescription of drugs to produce death," Scalia wrote.
Scalia was joined by Justice Clarence Thomas and Chief Justice John Roberts, for whom this was his first dissent.
Thomas wrote an additional dissent, noting that last year's Gonzales v. Raich decision, which allowed Congress to ban the medical ...
1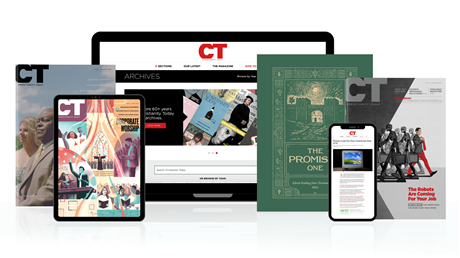 Find hope and historical insight. For a limited time, explore 60+ years of CT archives for free!
Daily devotions from Timothy Dalrymple during this pandemic.
Hundreds of theology and spiritual formation classics from Philip Yancey, Elisabeth Elliot, John Stott, and more.
Home delivery of new issues in print with access to all past issues online.
Join now and get print issues access to archive PDFs.
Supreme Court Upholds Oregon's Suicide Law
Supreme Court Upholds Oregon's Suicide Law