true
Once in a while, a piece of art or entertainment comes along that causes us to consider our definitions of religious art. Think of music groups like U2 or Over the Rhine. Think of films like The Lord of the Rings trilogy, with its clear Christian themes, based on the works of a Catholic writer, and made by largely non-Christian filmmakers. What exactly makes a piece of art "Christian"?
The Visitation, based on the novel by Frank Peretti, doesn't give us any room to address these issues. Here's a "Christian movie" that's an embarrassment to a genre that doesn't exactly have a reputation for producing great art. Even if you're not familiar with the works of Peretti—a popular author in evangelical circles, whose books often deal with themes of spiritual warfare—the story itself is a clear product of the CCM/evangelical subculture. In the small town of Antioch (even the name of the setting is Christian!), a series of strange occurrences and miraculous healings lead up to the sudden appearance of a mysterious figure named Brandon (Edward Furlong)—a charismatic speaker who offers people healing and happiness, eventually claiming to be Jesus Christ himself. Most of the townspeople are immediately Brandon believers, with notable exceptions including former minister Travis (Martin Donovan) and new town veterinarian Morgan.
As the film prods us to ask questions about Brandon's true nature—is he really Jesus, or something else entirely?—it becomes clear that spiritual warfare is indeed the film's theme, begging the question: Can this film be called a work of true religious art?
Well, it may be religious, but art it ain't. A more appropriate label might be … well, propaganda. Indeed, for its entire ...
1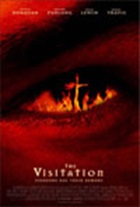 Browse All Movie Reviews By:
The Visitation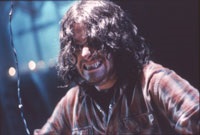 This slideshow is only available for subscribers.
Please log in or subscribe to view the slideshow.