Reviews

|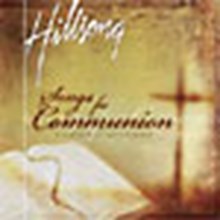 Sounds like … Hillsong's inspirational pop side, more focused on peaceful and performance-based expressions of praise rather than lively corporate worship
At a glance … it's not the Easter cantata it could've been, but some songs do work as memorable, effective soundtracks for the Lenten season
It's not common for Hillsong Australia to release studio albums. Their forte is clearly live albums, but those haven't impressed lately, perhaps because they've become too calculated to flow with the unassuming passion of the church's earlier days. To provide some leverage for those moments, they've created Songs for Communion, an intimate set to complement the Easter season and your personal times of devotion.
The project isn't a huge departure from Faithful, their last collection of studio recordings which gave us the opposite side of Hillsong—the side that steers clear of the grandiosity of their standing-room-only concert discs. By comparison, Songs for Communion is a minimalist affair, one whose songs could easily be replicated by small-groups or scaled-down worship teams. At times it may gravitate too freely to the inspirational, adult contemporary side of the musical spectrum, but it's an adequate vehicle for the songs, most of which ponder Christ's sacrifice on the cross.
Particularly interesting is the fact that several of these songs have already been field-tested in some of Hillsong's live worship recordings, and not always to great effect. Since nearly all are ballads, Hillsong has a tendency to dramatize them as much as possible—the more long and overdone, the better in their book. But on Communion, the surroundings are peaceful and quiet, allowing the tunes to stand on their own merit, not on the ...
1