David Brooks's New York Times column Tuesday has launched a fascinating theological discussion among some a-list bloggers. At issue is a statement Bush made while meeting Friday with ten conservative journalists. Brooks has the quote in part, but National Review Online's Rich Lowry posted it in full after Brooks's column came out:
The other debate is whether or not it is a hopeless venture to encourage the spread of liberty. Most of you all around this table are much better historians than I am. And people have said, you know, this is Wilsonian, it's hopelessly idealistic. One, it is idealistic, to this extent: It's idealistic to believe people long to be free. And nothing will change my belief. I come at it many different ways. Really not primarily from a political science perspective, frankly; it's more of a theological perspective. I do believe there is an Almighty, and I believe a gift of that Almighty to all is freedom. And I will tell you that is a principle that no one can convince me that doesn't exist.
Lowry isn't buying it. "You can believe freedom is a gift from the Almighty and still recognize that some cultural soil is more or less compatible with supporting political systems that protect liberty," he wrote. "But Bush believes the spread of liberty is 'inevitable.' If that is the case, why not spare ourselves all the effort and let the inevitable flowering of liberty take hold?"
Rod Dreher chimes in: "I believe there's an Almighty too, and that He desires his human creatures to live in freedom. But good grief, you can't start wars based on that messianic principle, and continuing them on the same grounds!"
Andrew Sullivan writes,
As a very abstract theological principle, it's hard for a fellow Christian to disagree ...
1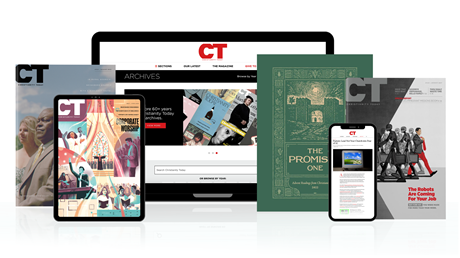 Subscribe to Christianity Today and get access to this article plus 65+ years of archives.
Home delivery of CT magazine
Complete access to articles on ChristianityToday.com
Over 120 years of magazine archives plus full access to all of CT's online archives
Subscribe Now
Bush's Heresy
Bush's Heresy