Vernard Eller died on Tuesday. He was a witty, clear-thinking theologian who taught for 34 years at the Church of the Brethren's University of LaVerne (LaVerne College, when I first heard of him). Eller was 79 and had been suffering from Alzheimer's disease.
In the late 1960s and early 1970s, I was in my Anabaptist phase. I wouldn't feel the tug of liturgy and tradition until the late 70s and the early 80s. And at that earlier stage, the writings of Vernard Eller, then Marlin Jeschke, and finally John Howard Yoder were moving Anabaptist thought out of ethnic Anabaptist enclaves and into the broader theological conversation.
Eller got more public notice than the others. In 1970, he published a commentary on the 10 commandments illustrated by excerpts from Mad magazine. The Mad Morality (Abingdon) was a creative marriage of Moses and Alfred E. Neuman that spit in the face of the so-called New Morality being promoted at the time by the likes of Joseph Fletcher.
Eller claimed that Mad presented the content of the Old Morality, but without the moralism the church had so long attached to its moral teaching. Its message was that people who abuse sex and drugs, people who lie, cheat, and steal, are being downright stupid. The magazine understood that we are not by nature loving and cool, but stupid and cloddish. In a 1967 Christian Century article that was a precursor to his book, he wrote: "Although Christ may be the model of what we are to become, Mad knows that the type of what we are is Alfred E. Neuman—that we are not the little Jesuses the New Morality takes us for."
Eller was a pioneer in what we have come to call cultural engagement, modeling that not only in his Mad Morality, but also his witty A Sex Manual for Puritans ...
1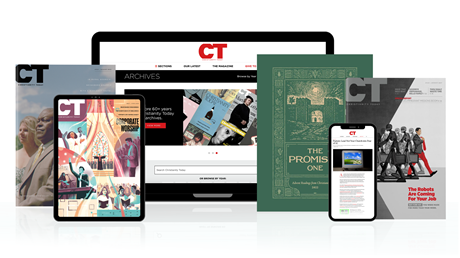 Subscribe to Christianity Today and get access to this article plus 65+ years of archives.
Home delivery of CT magazine
Complete access to articles on ChristianityToday.com
Over 120 years of magazine archives plus full access to all of CT's online archives
Subscribe Now
The Mad Theologian
The Mad Theologian