Daniel B. Wallace of Dallas Theological Seminary started the Center for the Study of New Testament Manuscripts in 2002 because he saw an opportunity to record, duplicate, and transmit New Testament manuscripts with greater ease and fidelity as digital photo technologies improved. The Center's ambitious goal is to photograph and transfer into print all 1.3 million pages of Greek New Testament manuscripts, early translations of the New Testament, and patristic commentaries on the New Testament.
This past June a four-member CSNTM team of graduate students and technicians traveled to Tirana, Albania, to photograph the manuscripts stored in the National Archive, the first group of Western scholars to be granted access to the collection in several decades. Working long hours in 100-degree heat, the crew discovered there was far more in the National Archive than any Western scholar realized — and more than they had time to photograph. Early review of their manuscript 'finds' have cast further doubt on the authenticity of a much loved passage from the Gospel of John.
Wallace spoke with CT about the Albanian manuscripts and the significance of the center's work.
You've said you were stunned by the number of manuscripts in Tirana.
We were informed by the National Archive that there were 13 manuscripts to shoot. But by the end of the first day, the news shot back across the Atlantic: there were more than thirteen Greek New Testament manuscripts in Tirana—far more. Altogether, there were 47 manuscripts! And only two of these had been photographed before. This was shaping up into one of the largest caches of New Testament manuscripts discovered in a long time.
The library staff was immensely helpful and patient with the team, hauling out manuscripts from the bowels of the library in the heat of the summer. Dr. Nevila Nika, the general director of the National Archive, allowed us to photograph all 47 manuscripts. At this stage, we are unsure whether the 34 'new' manuscripts include any of 17 [that were known but presumed missing]. This means that between 17 and 34 manuscripts were unknown to Western scholars.
Just the sheer number of previously unknown manuscripts was more than we were ready for. In the last decade or so, on average only two or three newly discovered New Testament manuscripts are catalogued each year. CSNTM is used to uncovering one or two previously unknown manuscripts on an expedition, but not twenty times that amount!
Will they shape any textual discussions?
Only one or two of the manuscripts are very early. The oldest is Codex Beratinus, a purple manuscript from the sixth century. But even later manuscripts can have a good pedigree. What surprised us most was that three of the manuscripts completely lacked the story of the woman caught in adultery [John 7:53—8:11, a passage that many biblical scholars believe was not originally in John's Gospel, which may affect its canonicity]. Another had the story at the end of the Gospel. It's my favorite passage that's not in the Bible.
One of the Albanian manuscripts that lacked the story was 'fixed' by a later scribe who hastily stitched a sheet of paper to the following parchment page, scribbling the text of the pericope adulterae on the paper! Even though most manuscripts of the fourth gospel have the story, the earliest and best manuscripts do not. That at least four of the Albanian manuscripts lacked the story suggested that perhaps they came from a decent line of transmission.
As we investigated these manuscripts more, we discovered that one or two of them may be long-lost members of an important family of manuscripts known as family 13. In fact, they may be the earliest members of that family.
Why is photographing manuscripts important?
It's important to preserve each one of these unique, handwritten copies of scripture, because they are Scripture, because they are the heritage bequeathed to us by generations of Christian scribes, and because they are windows on the world of Byzantine art.
Further, it's important to use them to help determine the wording of the original New Testament. The Bible we have in our hands today is not based directly on the originals, but on copies that still exist today. Although most of these manuscripts have been microfilmed, very few have been digitally photographed. Even though we live in a technological age, worms, water, rats, fire, and thieves are still doing damage.
Given the urgency imposed by threats to existing manuscripts, how does the Center prioritize its efforts?
Our highest priority is to photograph those manuscripts that have never been photographed before. Since our inception, CSNTM has discovered, I believe, more manuscripts than the rest of the world combined. These manuscripts are our highest priority, especially those that are in politically unstable or poor countries.
We shoot whatever manuscripts we can get permission to shoot, which is often a slow process.
We also try to return to countries whose language we can speak or at least understand to some degree. All team members work on conversational skills in the local language.
Do you have any hunches about other significant manuscripts unknown to Western scholars?
To date, the manuscripts known to Western scholars were caught with a not-so-finely-meshed net. Many manuscripts are in Eastern Europe or the Middle East. We currently have leads on over 200 [other] manuscripts. My best guess is that there are as many as another 1000 Greek New Testament manuscripts yet to be discovered.
Related Elsewhere:
By 2020, the Center for the Study of New Testament Manuscripts hopes to have shot the more than 1.3 million pages of Greek New Testament manuscripts.
"Is 'Let Him Who Is without Sin Cast the First Stone' Biblical?," also posted today, examines why pericope adulterae is still in our Bibles.
J.I. Packer answered the question," How can I reconcile my belief in the inerrancy of Scripture with comments in Bible translations that state that a particular verse is not 'in better manuscripts'?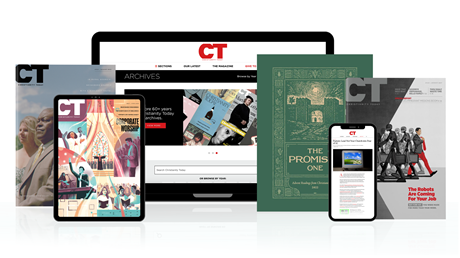 Annual & Monthly subscriptions available.
Print & Digital Issues of CT magazine
Complete access to every article on ChristianityToday.com
Unlimited access to 65+ years of CT's online archives
Member-only special issues
Subscribe
Q&A: Daniel B. Wallace
Q&A: Daniel B. Wallace