Across much of the Middle East, the ancient Christian story seems to be coming to a bloody end almost before our eyes. The most dramatic catastrophe in recent years has been that of Iraq's Christians, who represented 5-6 percent of Iraq's population in 1970. That number is now below 1 percent, and shrinking fast in the face of persecution and ethnic/religious cleansing.
Western Christians watch this story in horror, but few claim detailed knowledge of the situation, or can easily recognize the Iraqi churches we read of in the news. Are they perhaps the survivors of some Victorian missionary enterprise? we wonder.
Actually, understanding the history of Iraq's churches should make us still more keenly aware of the tragedy we see unfolding. Not only are these churches — Chaldean, Assyrian, Orthodox — truly ancient, they are survivals from the earliest history of the church. For centuries indeed, the land long known as Mesopotamia had a solid claim to rank as the center of the church and an astonishing record of missions and evangelism. What we see today in Iraq is not just the death of a church, but also the end of one of the most awe-inspiring phases of Christian history.
The Church Goes Back to Ur
Mesopotamia was so vital to early Christians because it was firmly part of the ancient civilized world, connected to the Mediterranean by flourishing trade routes, while at the same time, it usually lay beyond the Roman Empire's political power.
When they faced persecution in Syria or Palestine, early Christians tended to move east, where they joined the ancient Jewish communities based in Babylon. These churches were rooted in the oldest traditions of the apostolic church. Throughout their history, they used Syriac, which ...
1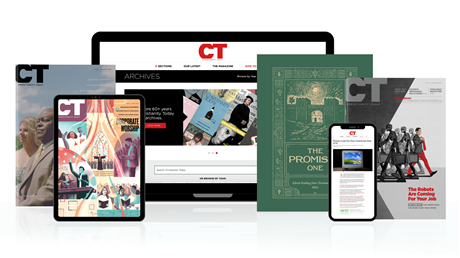 Find hope and historical insight. For a limited time, explore 60+ years of CT archives for free!
Daily devotions from Timothy Dalrymple during this pandemic.
Hundreds of theology and spiritual formation classics from Philip Yancey, Elisabeth Elliot, John Stott, and more.
Home delivery of new issues in print with access to all past issues online.
Join now and get print issues access to archive PDFs.
Recovering Church History: Exile from Babylon
Recovering Church History: Exile from Babylon