A nationwide Super Tuesday primary may have tightened Sen. John McCain's hold on the Republican presidential nomination. But his candidacy has already exposed divides between evangelical voters and their spokesmen. And with surveys indicating many undecided evangelical voters, experts say Democrats could make inroads, depending on which candidate they eventually nominate.
Evangelical Republicans divided their votes nearly evenly between the top three candidates, according to exit polls. Former Arkansas Governor Mike Huckabee collected 34 percent, while former Massachusetts Governor Mitt Romney earned 31 percent. McCain followed closely with 29 percent.
Huckabee, despite little official support from conservative leaders, won five Southern states with large numbers of evangelicals. Romney, the preferred candidate of many high-profile conservatives, could not top either Huckabee or McCain in any Bible Belt state.
"Trying to pigeonhole evangelical voters by looking at a few leaders is probably a big mistake," said John Green, senior fellow in religion and American politics at the Pew Forum.
Data about evangelicals and Democrats is sketchy because exit polls did not ask whether voters were born again. Yet a February 4 survey from the Barna Group indicates growing openness of born-again Christians toward a Democratic candidate. Indeed, 40 percent of born-again Christians said they would vote for the Democrats' presidential candidate, compared to 29 percent for the Republicans'. Yet among evangelicals, defined by Barna as a more doctrinally strict subset of born-again Christians, 45 percent said they would vote for the Republican. Only 11 percent pledged support for the Democrat.
Both sets of numbers leave a large swath of undecided voters. They won't turn to McCain, if Focus on the Family founder James Dobson can help it.
"Should Sen. McCain capture the nomination as many assume, I believe this general election will offer the worst choices for President in my lifetime," Dobson said in a message to his e-mail subscribers the morning of Super Tuesday. "I certainly can't vote for Hillary Clinton or Barack Obama based on their virulently anti-family policy positions. If these are the nominees in November, I simply will not cast a ballot for President for the first time in my life."
Reaction to Dobson's comments was swift and fierce, especially as it became apparent McCain would be the big winner on Super Tuesday.
"Dr. Dobson should know that John McCain would certainly appoint better justices to the court than either Obama or Clinton," said Michael Cromartie, vice president at the Ethics and Public Policy Center. "Politics is about making choices between relative goods and lesser evils and not about having perfect choices. It's a wasted vote on Dr. Dobson's part. It's irresponsible on his part to give that kind of leadership."
Should Obama earn the Democratic nomination, his message of hope and unity will appeal to young evangelicals, said Allen Hertzke, a political science professor at the University of Oklahoma. Obama talks openly about his faith, often employing biblical imagery in his speeches. But any outreach effort from Clinton would need to overcome her family's history.
McCain, meanwhile, "is not going to specifically talk about religious doctrines or beliefs," said Joel Hunter, senior pastor of Northland, A Church Distributed, in Florida. "What we can look for from John McCain are some of the more compassionate stances on some of the issues towards those who are disadvantaged. We can look to him for leadership on climate change and the protection of the poor."
The successes of Huckabee and McCain show that evangelicals are open to a broader policy agenda, Green said. But their moderate economic policies also strain a delicate if formerly successful platform.
"One conclusion that you could draw is a lot evangelicals are ready to move beyond President Bush," Green said.
Related Elsewhere:
For more on Super Tuesday, including a chart of how evangelicals voted in the Republican primaries, see the CT Liveblog.
For more on the 2008 presidential election, see our full coverage area.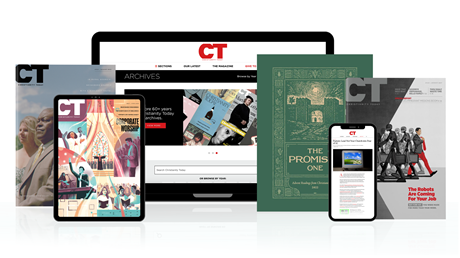 Annual & Monthly subscriptions available.
Print & Digital Issues of CT magazine
Complete access to every article on ChristianityToday.com
Unlimited access to 65+ years of CT's online archives
Member-only special issues
Subscribe
Super Tuesday Results Show Split Between Evangelicals and Their Spokesmen
Super Tuesday Results Show Split Between ...