true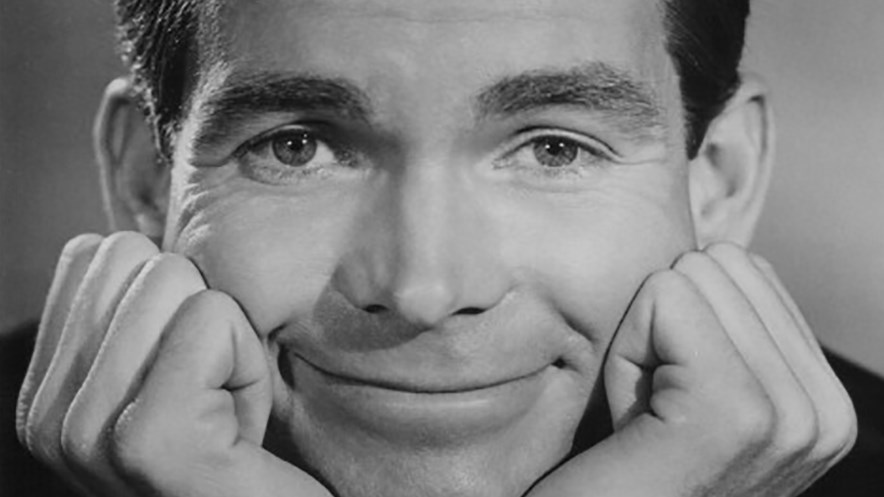 Image: Pictorial Parade / Getty
Update 9/2/2015: Dean Jones died yesterday at age 84. This interview originally appeared September 22, 2009.
People assume Dean Jones has had the perfect life. He was a Disney icon, the beloved star of such films as That Darn Cat, Blackbeard's Ghost and The Love Bug. He had more money than he knew what to do with and spent it on lavish homes, fast Italian sports cars, and exotic vacations.
And women. Each night a different Hollywood starlet could be found on his arm—and just as often in his bed. Out of the spotlight, Jones' life was far from perfect. In fact, he was living a lie.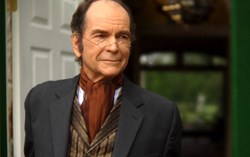 For years he had deceived himself into believing that the Hollywood lifestyle would satisfy him, but it had only left him depressed and suicidal. He addictively sought the comforting roar of audience approval, but such pursuits had only shattered his first marriage (which ended in divorce) and alienated him from his children. He began to see life as a pointless exercise in futility, to be managed by copious amounts of alcohol and a parade of affairs.
According to his autobiography, Under Running Laughter, Jones heard a voice in his spirit one evening, saying his lifestyle "will never satisfy you." He started thinking: Could I continue to deceive myself into believing that whatever vacuum existed within me would be filled in the future by more and bigger portions of that I'd consumed in the past?
Later, after a drunk-driving accident almost claimed his life, Jones reached his breaking point. Though he'd grown up in a religious home and even briefly attended Asbury, a Christian college in Kentucky, Jones had rejected the faith of his family. After his near-death accident, he was ready to stop running from God, crying out, "I've done everything in this world I thought would make me happy and it doesn't work. I have everything and I have nothing. I have no choice but to believe. If you don't exist, then I'm a dead man."
After his conversion, Jones felt a peace he'd never known before, and he felt whole for the first time. He righted his blighted relationships, remarried (he and Lory have been together 36 years), and began seeking out projects on and off screen that he could do for the glory of God.
Recently, CT Movies caught with Jones, 78, about his storied career, his faith, and his role in a new independent Christian film, Mandie and the Secret Tunnel, which releases today. (Jones provided his answers to our questions via e-mail.)
The Mandie books are adored by children around the world. What appealed to you about these stories?
Dean Jones: Mandie and the Secret Tunnel—the book and now the movie—pits a very young woman against forces she cannot control and events she cannot possibly know about. She's in way over her head, and you're pulling for her from the opening scene.
After 50 years in the motion picture business, I'm still learning my trade. This recent shoot of Mandie and the Secret Tunnel was a revelation. The two young directors, Joy Chapman and Owen Smith, represent a group of actors, directors, and cinematographers all over the country that never show up in New York or Hollywood. And they're making a living making movies—family movies. Hollywood abandoned them and they started shooting films anyway; you have to admire this new breed of young filmmakers. They beat the bushes for financing and then start shooting, never intimidated by the filmmaking process. Working with them is like catching a commuter train—the doors are open but the train doesn't stop.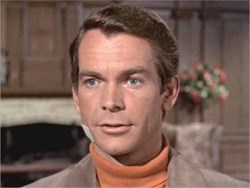 You appeared in some of Disney's most beloved hits throughout the '60s and '70s. What brings you the greatest sense of satisfaction when you look back on your career?
Jones: The great privilege it has been to work with some of the most talented people on the face of the earth. My first scene in a movie was with James Cagney, for goodness sakes. There I was, just out of the U.S. Navy without an acting lesson to my name. In walks Cagney and says "Walk to your mark and remember your lines." That's all I've been doing for fifty years. You can't take credit for blessings like that.
You had a commitment to family-friendly films, even before you became a believer. Why has making quality family entertainment been so important to you over the years?
Jones: Because you become what you see and hear. Film and television have been partially responsible for the disconnect between our nation and our God. Dynamic but righteous entertainment can help reverse this trend.
Obviously, family entertainment brings families together. If there are positive results from the characters in the film not succumbing to perversion, anger and self-centeredness, the film lifts the quality of life for that family. If a new generation is brought up in an atmosphere filled with the triumph of goodness and mercy and life, then a new generation is better prepared to solve the problems of the real world.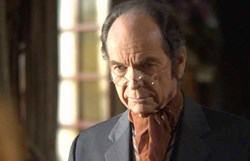 How does your faith come into play when considering a script?
Jones: First of all, I won't blaspheme God. This immediately eliminates most scripts, but I see no reason, since I need all the help I can get, to encourage God to vacate the premises.
The spirit of a film is decisive. With the least bit of discernment, you can figure what motivates a person, their business, the movie they produce or direct, or the character they play in it. The spirit of a character can be discerned and matched up against the Spirit of God. Is it a spirit of hope and love, or the result of their lives being a series of angry blasts and fears? I try and discern the spirit of a script—what does it do in the final analysis, what is its effect upon an audience, how will they react? Will they leave the theater anxious and angry, or will they see a way, as a result of what's in the film, to attack the problems they face? In other words, does the movie produce good or evil? That's the bottom line for me.
You've been phenomenally successful both on screen and on stage. Which has given you greater satisfaction, Hollywood or Broadway, and why?
Jones: I'm remembering times when I was on stage in a theater or in the back row of a movie house, and heard people laugh at some silliness I did, and how I felt humbled to be able to bring laughter to people because, unless I'm sadly mistaken, you can't laugh and remember your problems at the same time.
There's also moments in film or on stage where an actor can bring softness and gentleness to the human spirit and although extremely rare, there are times when an audience is touched by tenderness in the midst of laughter. Those times are precious indeed and they transcend the medium. Those moments come both on stage and in film, so both have given me great satisfaction.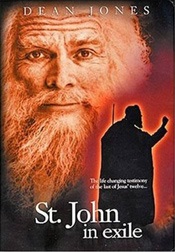 Your one-man show, Saint John in Exile, which was later made into a film, was a labor of love for a man fresh in his faith. What was it like to throw yourself into that project?
Jones: I truly felt like I just showed up. The beautiful presence of God was so strong at times, that I just felt lucky to be there.
What advice might you have for other Christian actors attempting to hold true to both their faith and their craft?
Jones: It can be done. But it's a fine line. Test the spirits: Will this film bring the audience closer to the victory they need to get through the week? Or will it convince them to give up trying because the world is going to hell anyway? Somewhere along the way, inject a spirit of power that will crush fear and release joy.
Rumor has it you're retired. Are you planning on making more movies, perhaps more Mandie films? After all, there are 40 Mandie books!
Jones: I do have more projects in the works, but I can't say what they are just yet!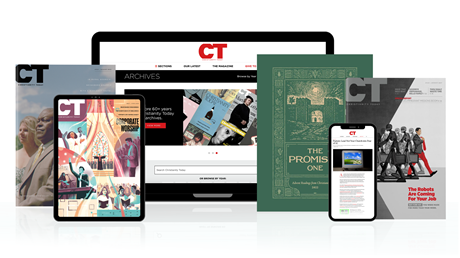 Subscribe to Christianity Today and get access to this article plus 65+ years of archives.
Home delivery of CT magazine
Complete access to articles on ChristianityToday.com
Over 120 years of magazine archives plus full access to all of CT's online archives
Subscribe Now
Disney Icon Dean Jones Dies at 84
Disney Icon Dean Jones Dies at 84