What seemed like a simple statement about family togetherness has become a lightning rod in the world of Division I women's college basketball.
Robin Pingeton, the new women's basketball coach at the University of Missouri, said in her first press conference April 8, "I'm very blessed to have my staff here. This is something very unique, I think, for Division I women's basketball to have a staff that the entire staff is married with kids. Family is important to us, and we live it every day."
Pingeton, 41, who calls herself "a Christian who happens to be a coach," has taken heat from gay rights bloggers who watch college athletics, reported Inside Higher Ed this week. Helen Carroll of the National Center for Lesbian Rights said Pingeton's comments were meant to "subtly prov[e] that everyone in their program was straight," and that mentioning her faith "was yet again, a subtle way of saying being lesbian or being gay would be against religious values and isn't what our program is about."
Pat Griffin, University of Massachusetts professor emerita, wrote on her LGBT sports blog:
[Pingeton's] husband and son were at the press conference as were her proud aunt and uncle. Nothing unusual about that. Family is often present to celebrate professional achievements (unless, of course, the family is a same-sex partner). But then she goes on to make sure we know that heterosexual marital status is important to her by noting that all of her assistants are married with children …. [Y]ou have to wonder what kind of team climate she will promote for student-athletes who are not Christian or who are not heterosexual.
The backlash to Pingeton's comments makes sense only in the context of women's college basketball's "long and persistent history of struggles over players and coaches' sexuality," reported Inside Higher Ed. The height and muscle that help players on the court often put them outside traditional images of femininity, and many of them endure rumors about sexual orientation. Rene Portland, former head coach of Penn State University's Lady Lions, infamously had a written "no-lesbians" policy, and was sued by a former player who said she was cut in 2005 for her perceived sexual orientation. Sherri Murrell, the only openly gay coach in Division I women's basketball, told Salon's Broadsheet that during the competitive recruiting stage, coaches will dismiss other schools' basketball programs for having too many lesbians.
Athletes like Baylor University's 6-foot-8 star player Brittney Griner may be upending notions of what "feminine" means. But pressure still exists for players and coaches to show they are really (straight) women. The result, said DoubleX's Hanna Rosin, is "a confusing mishmash of girl-power messages, something like the sounds that emit from working-woman talking Barbie—'I have e-mail!' and then 'I can't wait to go dancing with Ken!' "
Despite gay rights groups' criticisms, there are no signs that Pingeton will encourage players to wear makeup and heels (as the WNBA has done with rookies)—or show bias against lesbian team members. Tom Rogeberg, spokesperson for evangelical college ministry Fellowship of Christian Athletes, pointed Inside Higher Ed to an online commenter who self-identified as a former player of Pingeton's at St. Ambrose University, a Catholic school in Iowa. "Jane Doe" wrote,
Coach Pingeton even with her busy life and success maintains contact as much as she can with her former players. I should mention that I am openly in a same-sex relationship with my partner of nearly six years with a son. I last saw Coach Pingeton two years ago when she invited myself and two former teammates over to the team hotel to chat in the lobby after a victory. She returns my emails and text's [sic] of support. As a player, she NEVER pushed her personal religious beliefs upon [me] and I never witnessed it being done to any other teammate. We were not subject to Bible studies. Just because someone mentions they are CHRISTIAN doesn't mean they hate gays.
Meanwhile, Missouri yesterday announced a five-year contract that promises Pingeton an annual salary of $350,000. She earned $180,000 in 2009 during her final season at Illinois State University. "This is where the good Lord wanted me," Pingeton told the Columbia Daily Tribune.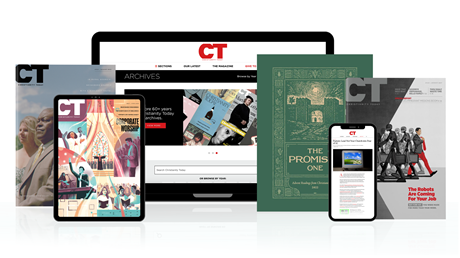 Annual & Monthly subscriptions available.
Print & Digital Issues of CT magazine
Complete access to every article on ChristianityToday.com
Unlimited access to 65+ years of CT's online archives
Member-only special issues
Subscribe
Female and Athletic: College Basketball's Gender Dilemma
Female and Athletic: College Basketball's Gender Dilemma