true
It's not quite the Academy Awards, but it is time to reveal our humble little list of what CT's film critics deemed the best movies of 2009.
Last week we featured our 10 Most Redeeming Films of 2009. The "redeeming" list speaks for itself—films that included a redemptive element, sometimes blatant, sometimes more subtle, but always there.
Our Critics' Choice list consists of the 10 films that our panel believes were the most excellent films of 2009, whether they carried a redeeming message or not—though our top four choices are also on our Most Redeeming list. But all of the movies here are films of excellence, and many are up for various honors at the upcoming Academy Awards.
We also let each of our voters choose "One That Got Away"—a single film they wish had made the final list. Think of those extra films as sort of our "honorable mentions."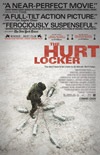 1. The Hurt Locker
directed by Kathryn Bigelow
The Hurt Locker is not so much a "war movie" as it is a movie about those who go to war. This character study looks at how the hell of war affects and even attracts those involved. Beautifully acted, written, shot and directed, this film goes beyond politics to show various aspects of the human condition.—Todd Hertz

2. Up
directed by Pete Docter
More than just another computer-generated cartoon, Up is a family-friendly fantasy that adults can love. Combining the whimsy of a Miyazaki feature with Pixar's acclaimed track record for storytelling, the film is brimming with humor and heart, resonating more deeply in a silent five-minute montage than most movies do in their entirety.—Russ Breimeier

3. The Road
directed by John Hillcoat
Less is more in this moving and terrifying tale of a father and son on a post-apocalyptic journey. Man and Boy cling to their humanity and each other in a desperate bid to stay alive, but not at all costs. In the face of temptations to trade their souls for survival, we see in starkly beautiful terms what being good requires.—Lisa Cockrel

4. Up in the Air
directed by Jason Reitman
Ryan Bingham, a frequent-flying professional hatchet man, gives us a searing and wickedly funny look at the effects of our jaded and relationship-wary society. With sharp dialogue, a surprising amount of heart, and one of George Clooney's best performances, the film wrestles with timely questions about commitments to work, family, and significant other.—Camerin Courtney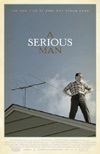 5. A Serious Man
directed by Joel & Ethan Coen
In this midwestern fable, the Brothers Coen make their most overt statement about the meaning—or lack thereof—of life. But it's emphatically non-pedantic, with a narrative you can't stop thinking about and knockout performances by a lot of actors you've never heard of.—Alissa Wilkinson

6. Summer Hours
directed by Olivier Assayas
An exquisite French film about the object- ness of art and the way humans interact with physical goods and spaces, Summer Hours overflows with observations that are delicate, simple and true, told with an aesthetic purity and humane sadness that is all too rare in contemporary cinema.—Brett McCracken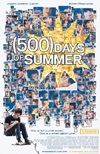 7. (500) Days of Summer
directed by Marc Webb
We're told up front that this isn't a love story. But like Tom, our erstwhile would-be romantic lead, we didn't quite believe it. With its finger firmly planted on the pulse of the twentysomething dating scene, the film is a clever tale of mismatched affections that manages to please cynics and hopeless romantics alike.—Lisa Cockrel

8. Star Trek
directed by J. J. Abrams
With six TV series and ten films, the Trek universe was so well documented that fresh, surprising storylines were rarer than quantum singularities. J. J. Abrams side-stepped into one of Trek's infinite possible timelines—and suddenly Star Trek was fresh, surprising, rousing fun again.—Steven D. Greydanus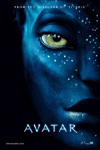 9. Avatar
directed by James Cameron
Not the year's best film, but hands-down the most visually spectacular, possibly of all time—especially in jaw-dropping IMAX 3D. But it's a good story too, with themes (if you look closely enough) of cross-cultural relations, of a love for creation, of compassion and empathy, and even of incarnation. And really cool special effects.—Mark Moring

10. Inglourious Basterds
directed by Quentin Tarantino
Dressed up as a violent Jewish revenge fantasy, Quentin Tarantino's bold and well-executed WWII rewrite is actually a smart, searing exploration of the power of story, cinema, and national pride. As you watch Hitler enjoy a bloody, one-sided propaganda film, it hits you that you're doing the same thing.—Todd Hertz
The Ones That Got Away
The Blind Side (Russ Breimeier)
The Messenger (Lisa Cockrel)
Crazy Heart (Camerin Courtney)
Bright Star (Brandon Fibbs)
Tulpan (Steven D. Greydanus)
Julie & Julia (Todd Hertz)
Fantastic Mr. Fox (Josh Hurst)
The White Ribbon (Brett McCracken)
Ponyo (Mark Moring)
An Education (Alissa Wilkinson)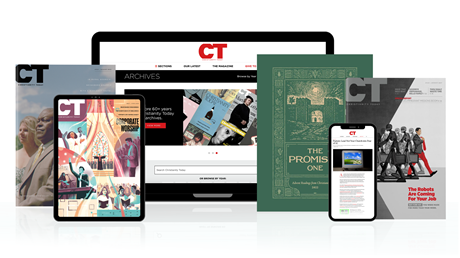 Subscribe to Christianity Today and get access to this article plus 65+ years of archives.
Home delivery of CT magazine
Complete access to articles on ChristianityToday.com
Over 120 years of magazine archives plus full access to all of CT's online archives
Subscribe Now
The 2009 CT Critics' Choice Awards
The 2009 CT Critics' Choice Awards