true
There is nothing clear or particularly direct about Wild Grass, save that it's obviously the work of a true artist. This is a movie that could not have been made by committee or a visionless hired hand. It's too wacky. Plus, the mastery of beautiful color, image, sound—and the confident audacity with which it is all employed in the service of story—bear the clear marks of a great director with intense vision. But even great directors make severe missteps.
Wild Grass is the latest picture from the veteran Alain Resnais, 88, one of contemporary cinema's most treasured artists. A member of the group of filmmakers in the 1960s who pioneered the French New Wave (a crucial film movement in the history of the medium), Resnais was behind such psychological masterpieces as Night and Fog (1955), Hiroshima Mon Amour (1959), and Last Year at Marienbad (1961). More than half a century after those great films, Resnais is still churning out new, challenging work. But his latest, Wild Grass—though technically expert and full of refined craft—never quite comes together in any sort of satisfying way.
Based on the novel L'incident by French novelist Christian Gailly, Wild Grass has a simple enough story: A middle-aged woman named Marguerite (Sabine Azema) loses her wallet, which is found by a middle-aged man, Georges (Andrew Dussollier). Georges returns the wallet to the local police station where Marguerite eventually picks it up. During this process, both Georges and Marguerite become curious about the other person, and wonder whether the incident of the lost and found wallet might be fate trying to bring them together.
Though described as a story about "giving and acknowledging thanks," Wild Grass mostly ends up being ...
1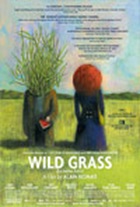 Browse All Movie Reviews By: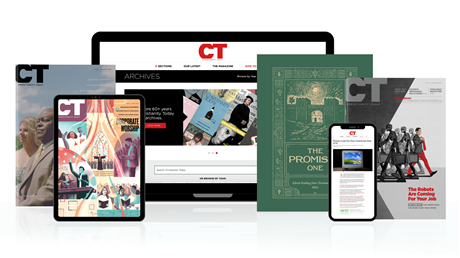 Find hope and historical insight. For a limited time, explore 60+ years of CT archives for free!
Daily devotions from Timothy Dalrymple during this pandemic.
Hundreds of theology and spiritual formation classics from Philip Yancey, Elisabeth Elliot, John Stott, and more.
Thought journalism that inspires you to think more deeply about your faith.
Wild Grass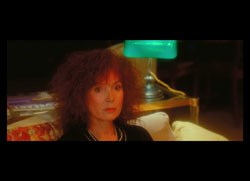 This slideshow is only available for subscribers.
Please log in or subscribe to view the slideshow.
Wild Grass