true
Oregon, 1845: Three families traveling by covered wagon toward what they hope will be a new beginning have hired an intrepid guide, Stephen Meek (Bruce Greenwood), to guide them to their destination, but now they're lost, and they all know it—all, it seems, except Meek. It's hard to tell if he's dumb, arrogant, or evil.
As they roam the dry, cracked, barren country, they begin to despair of finding water: dying of thirst suddenly looks like a distinct possibility, but the only thing to do is to keep walking, letting Meek lead them, wondering if he's leading them toward their ends. Tensions run high. But they encounter a Native American—from a tribe that Meek has assured them is brutal and savage—and though they can't communicate with him very well, they decide it's better, somehow, to follow him rather than Meek. But their trust is soaked in skepticism and fear, and those misgivings are bolstered by Meek's outright scorn. Their new guide has the tentative faith only of Solomon and Emily Tetherow (Will Patton and Michelle Williams)—and Emily may have to put her own safety on the line to keep him safe.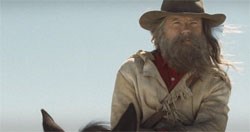 Movies and books about the pioneers tend to romanticize just a tad: Little House on the Prairie looms large in the imagination of many an American schoolgirl, who begs for a bonnet and a tin cup for Christmas. Or they swing wide in the other direction, giving the viewer a wild West full of gun-slingers, shady characters, and women of ill repute.
Meek's Cutoff, by contrast, made as it is in the new American neorealist tradition that director Kelly Reichardt helps anchor (her previous two films, Old Joy and Wendy and Lucy, are exemplars of the genre), is gritty, dusty, and a little agonizing. It reminds us what that trip across the country must have been like—and looks like it may have keenly reminded the actors of that, too. Neorealism is about showing life as it really is, and here we get the pioneers as they really were: just ordinary people, with complicated motives that were often less than heroic for making their way west. No matter what you felt when you started, after you've literally trudged across a continent, you just want to get it over with.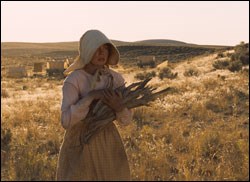 This film stays at a distance from the men, letting us see the experience through their wives, who have no input in the decisions, but still steadily bear their share of the load: walking behind the wagons each day, building fires in the wee hours, keeping things running. Vistas and sunlight form the backdrop for the human story, an unfinished tale that seems as if it's lifted from the pages of a family history, in a way that evokes—cinematically and thematically—Terrence Malick's Days of Heaven.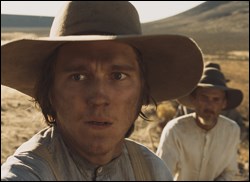 Reichardt's 2008 film Wendy and Lucy—which garnered an Oscar nomination for Williams—is, on first glance, as far from Meek's Cutoff as possible. Its contemporary setting and small cast are a world away from the bonnets and covered wagons. But there's a common thread here that Reichardt seems to be chasing in her films: they explore the experiences of people who are lost, alone, disconnected from their past and searching for a future, who find a temporary, tentative rest in the kindness of strangers. Whether it's the historic setting or the larger cast, Meek's Cutoff mainly differs from its predecessors in that it is more difficult to connect with the characters: both Wendy and Lucy and Old Joy had warmer hearts.
Slow, sad and ultimately unresolved, Meek's Cutoff won't please those looking for a romping historical epic, though its title and stark ending symbolism hint at a conclusion rooted in myths as ancient as humankind. But it rewards the thoughtful viewer with questions about human nature, adversity, and what constitutes kindness.
Talk About It
Discussion starters
What do you think of Stephen Meek? Do you agree with the characters' assessments of him?
Emily's kindness toward their guide comes from conflicted motives. Do you believe her attitude shifted over time? Must the motives behind kindness be selfless in order to be good?
Have you ever felt as if your life circumstances were beyond your control? How did you react?
The Family Corner
For parents to consider
Meek's Cutoff is rated PG for some mild violent content, brief language, and smoking. A few guns go off, and there is brief, mild language as one man kicks the Native American. A few of Meek's apocryphal tales of violence at the hands of roving tribes are a bit gruesome, but not excessively.
Copyright © 2011 Christianity Today. Click for reprint information.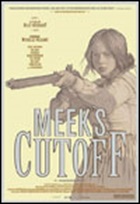 Browse All Movie Reviews By: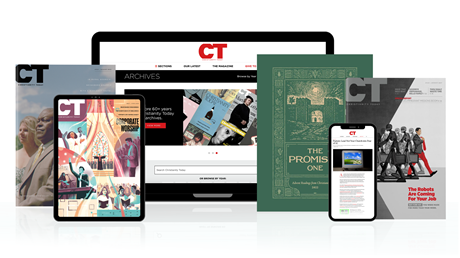 Annual & Monthly subscriptions available.
Print & Digital Issues of CT magazine
Complete access to every article on ChristianityToday.com
Unlimited access to 65+ years of CT's online archives
Member-only special issues
Subscribe
Meek's Cutoff
Meek's Cutoff