true
A North Carolina music festival will import a British model this summer in hopes of stretching the boundaries of evangelical festivals to reach a polarized America. Modeled on England's long-running Greenbelt Festival and named for a Celtic term for the Holy Spirit, Wild Goose will be a Christian event that openly aims to attract gays and lesbians, a broad range of ethnicities, and even those who don't identify as Christians.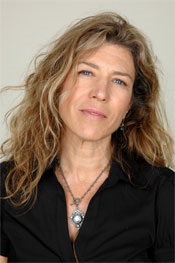 The event, slated for June 23-26 at Shakori Hills farm in Pittsboro (between Raleigh and Greensboro), includes CCM names like Derek Webb and Ashley Cleveland, but mostly artists who've straddled the sacred/secular divide such as Over the Rhine and T-Bone Burnett. The wide array of speakers will include Jim Wallis of Sojourners, author Brian McClaren, The Simple Way's Shane Claiborne, and Willow Creek's Lynne Hybels.
Greenbelt has rallied British Christians for decades, drawing tens of thousands each summer and helping to launch global campaigns like Jubilee 2000. Recently it has drawn criticism from the evangelical wing of the Church of England for its tolerance of homosexuality and focus on liberal social causes. Some observers expect Wild Goose, which will include gay and lesbian panelists to talk about sexuality, will face the same kind of criticism.
"[Greenbelt] has become fairly secularized and politicized to the extent that it's a lot more of a 'crunchy granola' event than an evangelical Christian event," said Larry Eskridge, associate director of the Institute for the Study of Evangelicals at Wheaton College. Wild Goose may be change-minded, but Eskridge said its roots are in established Southern congregations. "You've got people who are disaffected with Southern Baptists."
Festival executive director Gareth Higgins said Wild Goose aims to bridge church divisions in ways that no other American Christian festival does by creating an environment where people can disagree peacefully. He also told CT that festival organizers want to expand the conversation about sexuality beyond homosexuality—not to make that a focus, but to be an event that is open to all.
"You don't have be Christian to perform or speak. You just have to be good or have something good to say," said Higgins, a former peace activist in Northern Ireland. "This is not going to be an event that manipulates people into a spiritual space that they don't want to go into, but it's also clear that it's a Christian event."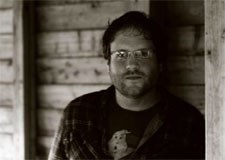 In a Huffington Post commentary addressing political violence in the wake of the January shootings in Arizona, Higgins wrote that at Wild Goose, "some of us are hoping to nurture a space where spirituality, justice, and art meet: a space where political divisions find peaceable expression, where the common good is nurtured and where we transcend the dehumanization of people with whom we disagree."
Eskridge and other observers say there's a need for such an event in the United States because evangelicals have splintered. Yet the evangelical left, represented by Wallis' Sojourners community and others, can claim no large summer festival.
"It coincides with the demise of people like Billy Graham," said Randall Balmer, a religious historian at Columbia University. "He really represented a previous era when you had one individual who was able to reach across broader demographics. I'm not sure that you can do that anymore."
Steve Miller, author of The Contemporary Christian Music Debate, said today's digital technology has created niches in the Christian music market, bringing a need for more diverse venues.
Over the past 25 years, Cornerstone Festival in Bushnell, Illinois, has built a reputation as a Christian-based-but-Woodstock-style party of loud, experimental music performances aimed at evangelism. Wild Goose, on the other hand, aims not to convert souls but to call the church to greater faithfulness—namely, peacemaking.
Wild Goose's closest relative is the Festival of Faith and Music at Calvin College, which has featured artists like Sufjan Stevens, The Hold Steady, or David Bazan—Christians or non-Christians working outside of the Christian music industry but engaged in what festival organizer Ken Heffner calls "truth-telling." Wild Goose will extend Calvin's conversation about music to topics like the environment, food ethics, and non-violence.
Heffner and other observers say European evangelicals like those behind Greenbelt have long held such social concerns, and Wild Goose is a sign that the mindset is taking root in U.S. churches. Wild Goose, like Greenbelt, will spotlight people doing kingdom work, whether in the arts or social justice realms, and whether they claim Christ or not.
"There's a kind of change that's happening in American evangelicalism, kind of away from the culture war," Heffner said.
Cleveland, a Grammy and Dove award-winner, has played other Christian festivals and, like all the artists and speakers, will appear at Wild Goose for free.
"I look for opportunities to be part of things which reflect the diversity of the body of Christ and are ecumenical in spirit and content," she said. "It bothers me that the public face of Christianity is fairly one-dimensional, because the truth is that we display incredible variety and perspective. I think that variety will be on full display at this festival."
Jesse James DeConto is a reporter for the (Raleigh) News & Observer and a singer-songwriter for the indie rock band The Pinkerton Raid in Durham, N.C.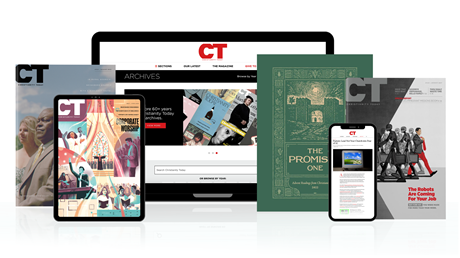 Annual & Monthly subscriptions available.
Print & Digital Issues of CT magazine
Complete access to every article on ChristianityToday.com
Unlimited access to 65+ years of CT's online archives
Member-only special issues
Subscribe
Importing Peace
Importing Peace