true
Style: Progressive rock; compare to Kerry Livgren, A.D., Kansas
Top Tracks: "Daylight," "Lay Down," "One to Follow"
Kerry Livgren's 2009 stroke left many concerned that the composer of iconic hits "Dust in the Wind" and "Carry on Wayward Son" wouldn't write or play music again. Gamely calming that concern is Forth by Proto-Kaw, Livgren's latest outfit whose core is an early, unheralded incarnation of Kansas—except the band members don't play like they're almost famous. It's mostly hard-edged, progressive rock over 11 tracks, including Livgren's most adventurous, aggressive guitar solos in quite some time (a triumph since his stroke initially affected his speech and other high-end functions). The highlight is a fresh batch of Livgren's astute, poetic, biblically based lyrics about surrender and turning to God. Quite pleasing.
1
Browse All Music Reviews By: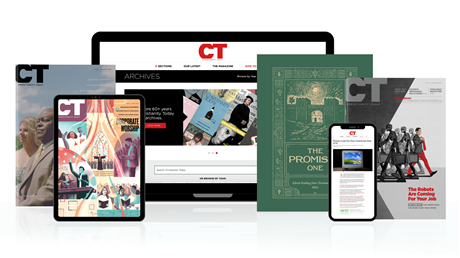 Find hope and historical insight. For a limited time, explore 60+ years of CT archives for free!
Daily devotions from Timothy Dalrymple during this pandemic.
Hundreds of theology and spiritual formation classics from Philip Yancey, Elisabeth Elliot, John Stott, and more.
Thought journalism that inspires you to think more deeply about your faith.
Forth
Forth