true
Aibileen Clark (Viola Davis) and Minny Jackson (Octavia Spencer) are unlikely friends. Aibileen is withdrawn, respectful, and religious whereas Minny is opinionated and outspoken, traits that keep landing her in trouble. But these two women's support for each other is unwavering, and helps them survive the difficult realities of being black maids for white families in Jackson, Mississippi in the 1960s.
Aibileen works for Elizabeth Leefolt (Ahna O'Reilly), a materialistic woman who acts cold and distant toward her two-year-old daughter, Mae Mobley. Thankfully Aibileen is there to love on the girl, and to remind her daily, "You is kind. You is smart. You is important." Minny works for Hilly Holbrook (Bryce Dallas Howard), the "Christian" woman heading up the local movement to require all white households with black maids to have a separate bathroom in back for them to use. Hilly is one of many at that time who thought black people had different diseases that white people could catch through the toilet. (Yeah, we don't like Hilly.)
Skeeter (Emma Stone) grew up with Elizabeth and Hilly, but she's a very different kind of Southern white woman. Skeeter went to college when most of her schoolmates married young and started having babies. She's not as poised and concerned with beauty as her Junior League friends. And she wants to get a job and make her mark in the world. These things confuse her friends and downright grieve her traditional mother (a delightfully dramatic Allison Janney).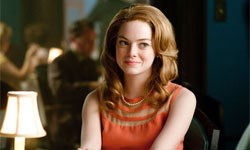 Though Skeeter is thrilled when she lands a job at the Jackson Journal writing a housecleaning advice column, she's motivated by the words of a New York City editor who told her to write about what concerns her. She decides to write about the real lives of Jackson's maids, who are entrusted with white people's toddlers but not their toilets.
Skeeter first asks Aibileen if she can interview her, and though she's reluctant at first, Aibileen eventually agrees—motivated largely by her love of God and her hatred of Hilly Holbrook. These two women—and eventually three, when Minny joins in—start to form unexpected friendships with each other, the kind of relationships that are eye-opening and healing.
The Help is based on Kathryn Stockett's 2009 bestselling book by the same name, and largely stays true to the original story. Where the book offers the individual voices and perspectives of Aibileen, Minny, and Skeeter in alternating chapters, the movie offers those personal thoughts in occasional voiceovers, mostly from Aibileen, and focuses a bit more on Aibileen and Skeeter than on Minny.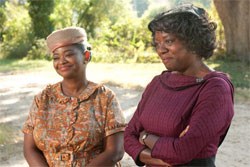 All three of these characters were wonderfully cast. Viola Davis tugs at your heart with the sad ache in Aibileen's eyes, born of a past tragedy, and her quiet, sometimes conflicted faith. The different shades and nuance to her portrayal are powerful. Emma Stone isn't as awkward and gangly as readers of the book will expect Skeeter to be, but she's an utterly likable character. She captures well Skeeter's transition from naïve new college grad to someone who's found her voice as a writer and as a new breed of Southern woman. And Octavia Spencer is delightfully feisty as Minny, and deftly avoids letting her become a caricature.
The Help has echoes of Steel Magnolias, with its cast of strong female characters who love and hate each other, with heaps of Southern charm. What's compelling here is the way The Help blends compelling friendships with the civil rights struggle. The first time Skeeter goes to Aibileen's house to interview her, it's moving to see how nervous she is to be entertaining the first white visitor to her home. And the realities of segregation that they talk about in that humble kitchen make their friendship all the more important—and beautiful.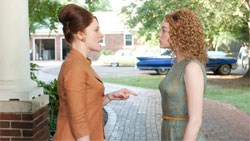 In many ways The Help is about trust. The slow trust that grows between Aibileen and Skeeter. The uneven trust the city's white women give to their maids. The trust these maids eventually muster to share their stories. Their trust that the truth has power to change what's wrong.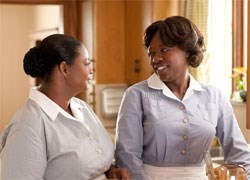 There are two characters who claim to have trust in God—and they couldn't be more different from one another. Aibileen is a devout Christian woman. Though her faith is a bit shaky from a past loss, it still emboldens her to do what's right and to love even when it's not easy. Hilly wields her "faith" like a weapon, unsheathed at key moments to protect herself from having to help others or show compassion. This contrast only makes Aibileen's portrayal of true faith all the more compelling.
All that said, there are a few moments in The Help that are too cute and a few scenes when characters veer into caricature territory. No doubt this is a byproduct of trying to shoehorn a lot of characters as well as a whole book into a two-hour movie. Without time to unpack the characters' motivations and character, some of their actions can seem a bit jarring. And if the thought of a female-fronted drama about friendship and transformation makes you cringe, well, you should probably skip this one.
In the end, The Help's greatest strength lies in showing how the truth—no matter how difficult it is to tell at times—has the power to unite, to heal, and sometimes even to set us free.
Talk About It
Discussion starters
When Skeeter first wants to write her book, what's her motivation? Does that change throughout the film? If so, what makes it change?
We see a few mother-daughter relationships in

The Help

—Skeeter and her mom, Elizabeth Leefolt and Mae Mobley, and a brief scene between Minny and one of her daughters. What's healthy and not-so-healthy about each of these relationships? What's the source of the unhealthy aspects?
Describe the differences between children's relationship with their mothers versus with the families' maids in the film. What has led to this difference?
What would the lives of these women look like five years later?
The Family Corner
For parents to consider
The Help is rated PG-13 for thematic material, including hints at domestic violence and portrayals of racism. Some of the maids' stories of segregation are difficult to hear for the ugly hatred they reveal. This could be a great conversation starter for teens and even mature tweens. Otherwise, there's no nudity, very little language, and even less violence (if shoving even counts).
Copyright © 2011 Christianity Today. Click for reprint information.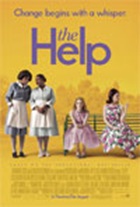 Browse All Movie Reviews By: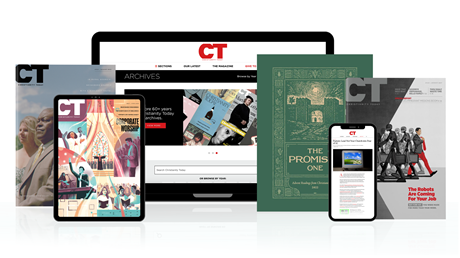 Subscribe to Christianity Today and get access to this article plus 65+ years of archives.
Home delivery of CT magazine
Complete access to articles on ChristianityToday.com
Over 120 years of magazine archives plus full access to all of CT's online archives
Subscribe Now
The Help
The Help