true
When most of us think of Shakespeare, we think of Hamlet, Macbeth, King Lear, Romeo & Juliet or about a dozen other of the Bard's well-preserved dramas; we don't think of Coriolanus. That is, unless we have a Ph.D. in literature or are T. S. Eliot (who considered Coriolanus "Shakespeare's most assured artistic success"). But the relative obscurity of this late-career Shakespearian tragedy is no hindrance—indeed, it's likely an asset—for actor-turned-director Ralph Fiennes, whose cinematic version of the play is so masterfully executed and attuned to contemporary sensibilities that it's likely to elevate the play to a more prominent place in the Shakespeare canon.
With the help of screenwriter John Logan (Gladiator), Fiennes faithfully situates the Elizabethan iambic pentameter in a contemporary context (complete with cell phone cameras and 24-hour cable news), a risky and sometimes gimmicky anachronism that manages to work well here. Though to modern ears the language may sound confusing and silly (why say "Methinks I hear hither" when you could just say "I think I hear"?), connoisseurs of Shakespeare will be delighted by the eloquence of the words as spoken by a coterie of British thespians fluent in the rhythms and diction of the Bard.
In addition to directing, Fiennes (following up his superbly malevolent tenure as Voldemort in the Harry Potter franchise) stars as the title character. A military hero of aristocratic stock, Caius Martius Coriolanus is a prideful, stubborn man at home in battle and uneasy in the halls of politics, where he is unwittingly thrust by his domineering mother Volumnia (Vanessa Redgrave) and opportunistic political advisor Menenius (Brian Cox). Alternately loved and loathed by his constituents, ...
1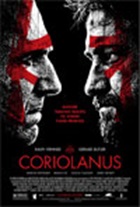 Browse All Movie Reviews By: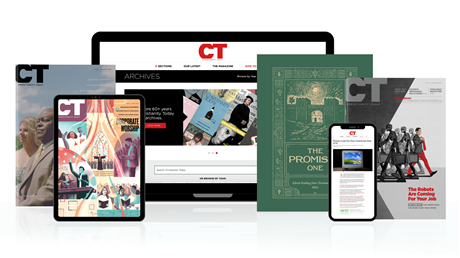 Find hope and historical insight. For a limited time, explore 60+ years of CT archives for free!
Daily devotions from Timothy Dalrymple during this pandemic.
Hundreds of theology and spiritual formation classics from Philip Yancey, Elisabeth Elliot, John Stott, and more.
Thought journalism that inspires you to think more deeply about your faith.
Coriolanus
This slideshow is only available for subscribers.
Please log in or subscribe to view the slideshow.
Coriolanus