true
David Fincher's The Girl With the Dragon Tattoo, based on the globally successful novel by Stieg Larsson and following a 2009 Swedish film adaptation, isn't the sort of Christmas season movie you'll want to enjoy with the whole family; nor is it a film that will in any way leave you feeling warm and fuzzy. It's a rather cold, brutal, punishing journey, and yet one with enough grandiose kinetic energy, artistry and inherent—albeit sometimes overstated—truth to make it a potentially worthwhile moviegoing experience for the discerning viewer.
Set in Sweden—cold, snowy, white Sweden—in both the present day and occasionally in flashbacks, Tattoo is essentially a murder mystery. Fresh off a potentially career-ending libel case, journalist Mikael Blomkvist (Daniel Craig) is hired by the wealthy patriarch of the Vanger dynasty, Henrik (Christopher Plummer), to investigate a 40-year-old mystery surrounding the disappearance and presumed death of his young niece Harriet. Blomkvist is invited to the family island where the murder took place and where many members of the extended Vanger clan still reside. There, holed up in a creepy cabin with boxes of archival files, he tries to piece together, C.S.I.-style, the evidence in a seemingly hopeless cold case. Like a game of "townspeople go to sleep" Mafia, Blomkvist must try to discern which family members are innocent and which might be the killer, even while he himself is targeted to be the next victim.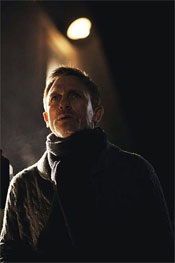 But for all his investigative prowess, Blomkvist is soon upstaged when he is given an infinitely more talented research assistant, the mysterious and heavily pierced Lisbeth Salandar—the girl with the dragon tattoo who has a particularly keen interest in helping to find a brutal killer of women. Lisbeth (Rooney Mara) is master hacker with a goth wardrobe, a photographic memory, and a brilliant mind for doing just about anything it takes to defeat bad guys. Parentless, emotionless, quiet, broken, and yet full of pent-up rage that makes her a terrifying and unpredictable time bomb, Lisbeth makes for quite the unsettling blank slate character. What happened in her past? Aside from a hint that she was abused by her father, we do not know. What motivates her? Her single-minded passion to channel her rage into finding justice for Harriet gives us a clue. Harriet—who not coincidentally bears a striking resemblance to Lisbeth—was savagely raped and abused by devious men decades prior, something to which Lisbeth can all too painfully and recently relate.
Adapted for the English language version by screenwriter Steven Zallian (Schindler's List), Tattoo is a story and a film in part about abused women and the ways that they can fight back. Lisbeth is herself a victim—and in one particularly harrowing (and arguably unnecessarily graphic) sequence we see her being violently raped, followed shortly thereafter by her equally violent revenge on the rapist. This is the simple explanation for her intense desire to discover and destroy the killer of Harriet Vanger. And yet it's more complicated than that, because Lisbeth isn't just some righteous feminist superhero saving the day for abused women everywhere. She's a deeply flawed person motivated by a seeping resentment—justifiably, perhaps—of most men. Her relationship with Blomkvist softens her a little; he's a man she can trust, a man who doesn't objectify her. And yet she objectifies him, bedding him at her first opportunity. Perhaps this is because in Lisbeth's unfortunate experience, sex has always been about power, not love. Only after Lisbeth can dominate him sexually as men have so often dominated her, can she begin to trust him.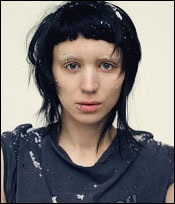 If this seems grossly distorted and disturbingly amoral, it's because it is. The pervasive texture and ethos of Tattoo is a sort of post-Christian European soullessness. It's an environment where God is absent and the Bible is only invoked by psychotic Nazi serial killers whose murders are inspired by graphic verses in Leviticus; it's a milieu in which things like family and marriage are not to be trusted and people hardly know what to do when they see someone pause to pray at the dinner table.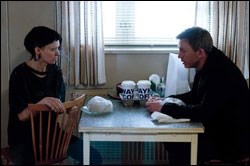 In a way, Tattoo is like a twisted perversion of a James Bond film; except in this version the gender roles are reversed and Daniel Craig is more like the love interest/sidekick. Lisbeth is like Bond in that she can effortlessly solve grand crimes, use all manner of gadget and weapon, and chase down villains on a motorcycle. She's also like Bond in that she uses sex as a crucial weapon in her arsenal, largely objectifying her conquests wherever she finds them. But one key difference is that Bond seems to enjoy himself throughout it all: in fighting villains, in sex, in drinking martinis. Lisbeth is all business and no smiles. She seems distant from her own body, a spectral vestige of a person inside an otherwise robot-like crime-fighting machine not unlike something out of Terminator. It's a daring, fascinating role and an exquisite performance by Mara, who somehow manages to make us care for and sympathize with a character who is about 80 percent vacuous and 20 percent vulnerable.
Tattoo is an undeniably powerful and tense thriller, in large part because of the pedigree of its talented director. On the heels of Fincher's critically acclaimed masterwork, The Social Network, but more akin to his earlier crime procedural films like Zodiac (2007) or Seven (1995), Tattoo is from the first to last frame strikingly identifiable as a David Fincher film. The director is known for a certain mood (foreboding, intense, sinister) and a certain look (highly symmetrical, grid-like composition, sharp angles, saturated colors, relatively few close-ups, pulsating music, etc.), and it's all on fine display here. Sometimes called a master of "high grunge" or a "cyber punk" auteur, Fincher's gritty sensibilities are a perfect fit for Tattoo, whose protagonist embodies the sort of '90s rage and digital desensitization which Fincher so aptly explores in his films. It's only amplified by the throbbing, relentless, indispensible score from Trent Reznor and Atticus Ross (the pair who won the best score Oscar last year for Fincher's The Social Network), who are no small part of the ferocity and fast-paced success of the film.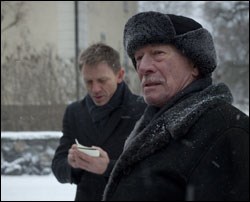 Tattoo is more than just an exquisite exercise in high grunge style, however. It's an insightful, haunting film that successfully captures the sort of alienation and rage inherent in the abused and skeptical generation that Lisbeth represents. The film's title character may be particularly incensed by the abuses of rich and powerful men, but she also rages against the machine in a more general sense, against authorities and hegemonies and all that has proven unworthy of our trust: systems, money, beauty, religion. Is there anything left to cling to? Perhaps only this: the strange and persistent suspicion that goodness does exist and that justice is worth fighting for. At least this is what seems to keep Lisbeth going.
Talk About It
Discussion starters
What do you think motivates Lisbeth? Does she have a driving passion or goal in life?
If Lisbeth is representative of an attitude or ethos in our world today, what is it?
What does Lisbeth learn about herself or about men through her relationship with Blomkvist?
Are the scenes of rape necessary or exploitative in this film?
The Family Corner
For parents to consider
The Girl with the Dragon Tattoo is rated R for brutal violent content including rape and torture, strong sexuality, graphic nudity, and language. It's a film to be approached with great caution. There are ample scenes of graphic sex, nudity (mostly topless), violence, torture, brutality toward women, language, and one particularly savage depiction of rape.
Copyright © 2011 Christianity Today. Click for reprint information.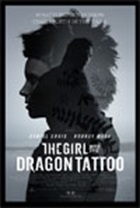 Browse All Movie Reviews By: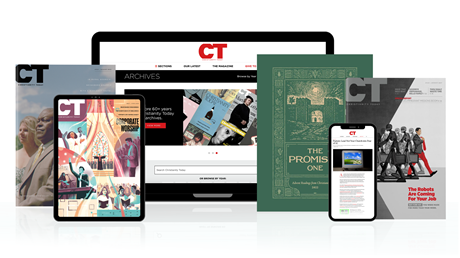 Annual & Monthly subscriptions available.
Print & Digital Issues of CT magazine
Complete access to every article on ChristianityToday.com
Unlimited access to 65+ years of CT's online archives
Member-only special issues
Subscribe
The Girl with the Dragon Tattoo
The Girl with the Dragon Tattoo