Eric Metaxas is one of the better writers in evangelicalism. When he tackles a topic—such as the recent award-winning Amazing Grace: William Wilberforce and the Heroic Campaign to End Slavery—he does so with an enthusiasm that spills onto every page. Throughout 2010 evangelicals blurbed and eagerly awaited his book on Bonhoeffer. When Bonhoeffer: Pastor, Martyr, Prophet, Spy appeared, Joseph Loconte wrote in The Wall Street Journal that "Metaxas tells Bonhoeffer's story with passion and theological sophistication, often challenging revisionist accounts that make Bonhoeffer out to be a 'humanist' or ethicist for whom religious doctrine was easily disposable."
Did the passion outrun the theological sophistication (or historical record)? As Metaxas told CT earlier this year, "Bonhoeffer is more like a theologically conservative evangelical than anything else. He was as orthodox as Saint Paul or Isaiah." Scholarly reviews have now filtered down from the ivory towers, leading to significant recent discussion, especially over Metaxas's portrayal of Bonhoeffer as an evangelical.
Blogger Tim Challies worked through a number of scholarly reviews, struggling with the implications for both the book and the significance of Bonhoeffer. But Metaxas misses that DB is a liberal with some evangelical sympathies or leanings.
Such mistakes are easier than one might think. Even something as simple as the title of the liberal Lutheran Church in German can be confusing: "Evangelical," inherited from the Reformation, when "evangelical" was the common term shared by Protestant Reformers and their heirs. Bonhoeffer can easily strike one as more evangelical than American liberal theologians from the same era, because the latter were locked in a death struggle with fundamentalism. But a writer of Metaxas's caliber should have known better.
While Metaxas is critical of North American liberalism, he is relatively easy on the liberalism in which Bonhoeffer was raised. As I've noted on the SAET blog, Metaxas misses some opportunities to illustrate the subtle specter of anti-Jewishness and anti-Judaism in some German circles well before 1930.
Nancy Lukens ponders the "agenda-driven biography" for Sojourners under the influence of earlier reviews. Metaxas's book certainly is "agenda-driven," and it certainly suffers for it. But all biographies—indeed, every text, including reviews of biographies—have an agenda. That Metaxas has been controlled by his agenda does not mean his story is worthless.
Nor can reviewers themselves resist the urge to make Bonhoeffer in their own image and bring him to bear on the contemporary scene. Alan Wolfe thinks Bonhoeffer is a useful a tool against contemporary evangelicals and that Metaxas misses opportunities to target accordingly: he uses him to bang away at Pat Robertson and Rick Warren.
Wolfe underestimates the role religion played for many White Rose members, and many scholars have sought for a less religiously inclined Bonhoeffer. Of course, underestimating the role of religion in social change and strife is a common problem; one thinks of Charles Marsh's God's Long Summer: Stories of Faith and Civil Rights, a classic dismantling of scholarly paradigms neglecting religion on both sides of the 1960s Civil Rights Movement. But Metaxas restores the balance … and then some.
One could also question whether "martyr" fits Bonhoeffer. Metaxas argues that politics and theology are mixed, and he is right: "Bonhoeffer's political resistance was not an aberration from his theology, it was the direct result of his theology." Metaxas makes an interesting case: if Bonhoeffer was a Christian, he had no choice but to do what he did. There is no doubt that he was persecuted for speaking out for justice and for taking a biblical approach to Jews and Gentiles in the church. But he was killed only after conspiring to kill Hitler. That makes him a war hero, not a martyr: an ironic title given his exposition of the Sermon on the Mount in the Cost of Discipleship. The word martyr is almost sacred and should, perhaps, be spared whenever possible. Bonhoeffer's death certainly doesn't require the label. It is unspeakably powerful without it.
What, then, is the verdict on Metaxas? We all make mistakes. Perhaps teaming up with a really boring historian (they are plentiful!) could be a welcome course correction. We need those stories told accurately. But we need them told vividly as well, and we can hope that Metaxas will not abandon history. We need heroes, in all their glory and grime.
Carl Trueman's conclusion is spot-on advice for studying historical figures: "Of more value than 'Was he an evangelical?' is surely 'How can I learn from him how better to be a Christian?'" Carl models this by being confessionally Reformed but still using the word "hero" with respect to Roman Catholic Cardinal John Henry Newman, citing much that he has learned from him.
As Stanley Fish reminds us in his recent New York Times review of True Grit, heroes are not always victorious and triumphant, for "the universe seems at best indifferent, and at worst hostile" to heroism. The lesson of Bonhoeffer is not that "Someone like us stood up to Hitler" or "Someone with our theology did something great." The lesson is that someone who sat at Jesus's feet was willing to risk comfort, acceptance, and freedom for what was right.
Jason B. Hood is Scholar-In-Residence at Christ United Methodist Church in Memphis and blogs at The Society for the Advancement of Ecclesial Theology.
Related Elsewhere:
Bonhoeffer: Pastor, Martyr, Prophet, Spy is available from ChristianBook.com and other book retailers.
Hood earlier wrote about Churches letting Muslims use their worship spaces and heresy charges as a badge of honor.
Collin Hansen interviewed Metaxas about his biography last year.
Christian History has a section on Dietrich Bonhoeffer.
Previous Christianity Today articles on Bonhoeffer include:
Bonhoeffer Stood Fast | Martyred German pastor showed theology has consequences. (May 5, 2010)
CT Classic: Bonhoeffer in Love | Letters from 1943 to 1945 between the theologian and his fiancée reveal the other half of a costly discipleship. (February 1, 2001)
Christian History Corner: Agent of Grace | PBS's Bonhoeffer film shows us a theologian in action. (June 1, 2000)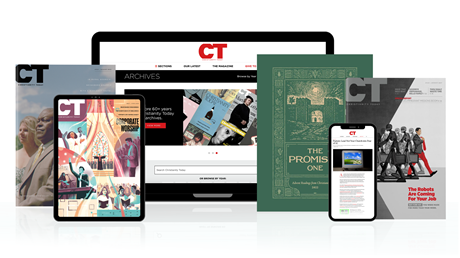 Subscribe to Christianity Today and get access to this article plus 65+ years of archives.
Home delivery of CT magazine
Complete access to articles on ChristianityToday.com
Over 120 years of magazine archives plus full access to all of CT's online archives
Subscribe Now
Redeeming Bonhoeffer (The Book)
Redeeming Bonhoeffer (The Book)