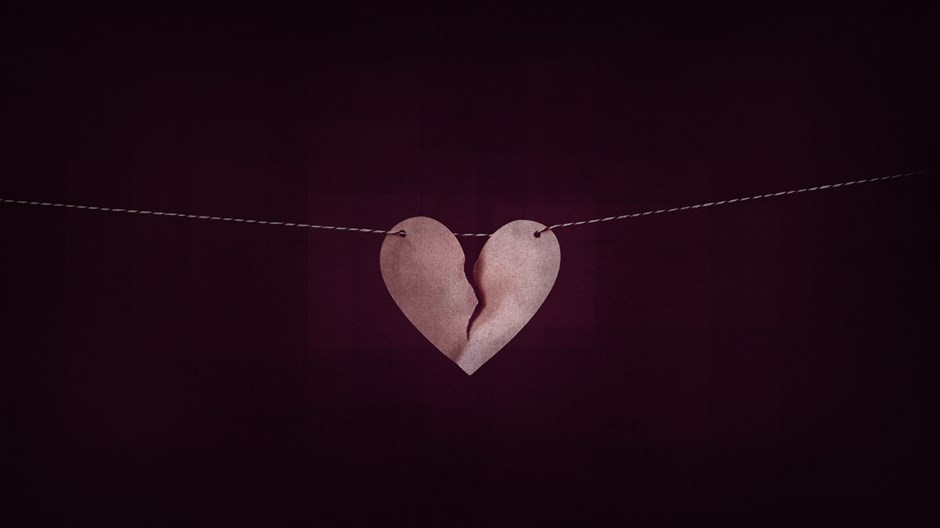 Image: Kelly Sikkema / Unsplash
A popular Christian blogger recently announced that she's getting divorced. She knows all the biblical reasons to stay married, and she understands the far-reaching repercussions when Christians divorce. On her personal blog she writes, "I can see why the Scriptures say God hates divorce. It's not that he hates either of us (although at times, it's easy to believe otherwise), but he hates what the brokenness of divorce does to the very souls of a man and his wife. He hates what it does to the people who love them. And even the people who maybe they've never met." But, as she says, her marriage is broken beyond repair. "We, along with others in our lives, have tried desperately to fix it, to bring it back to life, to see a broken covenant redeemed. But the life is gone, and in order to preserve peace and love in our relationship, our marriage needed to end."
She is certainly not alone. Although recent reports indicate that the divorce rate for practicing evangelical Christians is lower than the American average of 50 percent, it still stands at 38 percent. In other words, 5 of 10 marriages in America are likely to fail, and nearly 4 of 10 marriages among practicing evangelicals fail. (Incidentally, 6 of 10 marriages among non-practicing evangelicals [those who don't attend church] fall apart, a statistic that raises its own set of questions.) How should the people of God, both individually and corporately, respond?
Before I was married, it baffled me that anyone who could call themselves a Christian could get divorced. Jesus himself stated God's ideal for male and female: "They are no longer two, but one flesh. Therefore what God has joined together, let no one separate" (Matt. 19:6). Jesus goes on to say that divorce and remarriage is the equivalent of adultery. Moreover, other biblical passages uphold the sanctity of marriage as a covenant that teaches us about God's love for the church (see, for example, Eph. 5:21-33). Christians had a responsibility not only to stay married, but to demonstrate through marriage the way God's love works.
Now I'm married. Happily married. And now I understand why Christians get divorced. There's the impact of our culture, of course. The divorce rate in American is higher than most other nations, and cultural change has weakened the institution of marriage. As the Pew Research Center recently reported, "millennials" (defined as those between ages 18 and 29) value "being a good parent" as "one of the most important things in life" at a far greater rate than they value "having a successful marriage." But divorce is nothing new, which is probably why the Bible has so much to say about it. Marriage, in any culture and at any point in history, is hard work.
The first way the church can respond to a divorce rate that mirrors the culture's is to support married people, particularly married people who are struggling. This support often takes the form of accountability, be that in the form of mentors or small groups, and yet accountability requires recognizing the ways good things—often work and children—can in fact cause harm to a marriage.
A wise Christian professor once told me that if he were to go out to dinner with another woman, a handful of faithful Christian men would fly into his hometown to hold him accountable and urge him to remain faithful to his wife. And yet, he said, that same group of men commended him regularly for his scholarly achievements without ever questioning how those achievements impacted his marriage. He was praised for the nights he spent wed to the office. In other words, infidelity can take subtle forms.
But the church must do more than support married people. It must also provide space for the grief of divorce and help restore divorced members to wholeness. As the author herself recently tweeted, "There is a huge opportunity to reach out & grieve with the grieving, be near to the brokenhearted, and encourage the people who've failed."
Jesus not only embodied grace and truth (John 1:14). He also embodied wisdom. He upheld God's ideal for human flourishing, and he also acknowledged the reality of human sin and suffering. In the aforementioned comments on marriage and divorce, he makes reference to provisions in the Mosaic law for divorce, but he says, "it was not this way from the beginning." God's ideal, as expressed in Genesis, is a covenantal and mutually self-giving relationship between a man and a woman. But Jesus also acknowledges the reality of life in a fallen world when he gives provision for divorce "in the case of adultery."
In addition, biblical prohibitions of divorce often arise in the context of God's desire to protect women. Take Malachi 2:16, for example: "The man who hates and divorces his wife," says the LORD, the God of Israel, "does violence to the one he should protect." Even Jesus' reflections on divorce in Matthew come in the context of the Pharisees asking, "Is it lawful for a man to divorce his wife for any and every reason?" Jesus' emphatic no not only upholds the sanctity of marriage but also protects vulnerable women from abandonment within a patriarchal culture. Our different cultural context does not mean divorce is desirable or even permissible. Rather, these verses demonstrate that God's pronouncements about divorce are just as much about protection and care as they are about prohibition.
The church needs to follow Jesus' lead in both upholding the sanctity of marriage and offering understanding and hope for those in the midst of divorce. Divorce demonstrates the fallen nature of the world. The Christian response to such fallenness ought to be a demonstration of God's love—and his power to restore.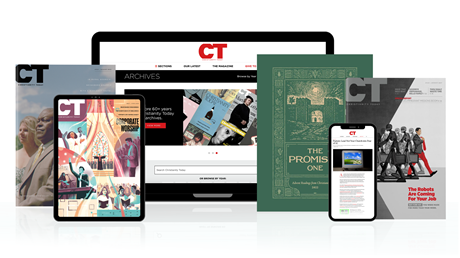 Subscribe to Christianity Today and get access to this article plus 65+ years of archives.
Home delivery of CT magazine
Complete access to articles on ChristianityToday.com
Over 120 years of magazine archives plus full access to all of CT's online archives
Subscribe Now
When Christians Get Divorced
When Christians Get Divorced