true
While filming Blue Like Jazz, which opens Friday in limited release, Marshall Allman—who plays the Donald Miller character at the center of the story—was to ride an unsteady "tall bike" across Portland's Hawthorne Bridge. Director Steve Taylor, concerned that Allman might "plunge over the rail" into the Willamette River, considered a stunt double, but Allman declined. Says Taylor, "For Marshall, it's all just part of the work, and he approaches it with both a singular intensity and a great sense of play."
Allman, 28, has received thumbs-up for his acting—for Blue Like Jazz as well as recurring roles in TV's Prison Break and True Blood. He recently finished filming Jayne Mansfield's Car, a 1960s-era drama starring Robert DuVall, John Hurt, Kevin Bacon, and Billy Bob Thornton. Taylor believes Allman can go a long way: "He takes the craft of acting very seriously, and he wants to get the role right."
Allman wanted to get Miller's character just right: "So many people are just like Don," he says. "They were raised Christian and go off to college, only to abandon their beliefs in order to fit in. Or they were burned by the church and live the rest of their life resenting anything Christian." Miller—in real life and in the movie—ultimately returns to his faith, and Allman hopes audiences are inspired by the journey.
A huge fan of Brad Bird and Pixar films, Allman lives in Los Angeles with wife and fellow actress Jamie Anne Allman (AMC's The Killing). We recently interviewed him via e-mail about Blue Like Jazz and more.
You tweeted that The Artist was your favorite movie of 2011, and that you'd run into (Best Actor) Jean Dujardin, and that he thought you were Justin Bieber. Seriously?
That's the first time, ...
1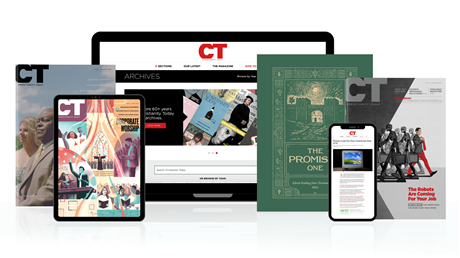 Find hope and historical insight. For a limited time, explore 60+ years of CT archives for free!
Daily devotions from Timothy Dalrymple during this pandemic.
Hundreds of theology and spiritual formation classics from Philip Yancey, Elisabeth Elliot, John Stott, and more.
Home delivery of new issues in print with access to all past issues online.
Join now and get print issues access to archive PDFs.
'Blue Like Jazz': Becoming Donald Miller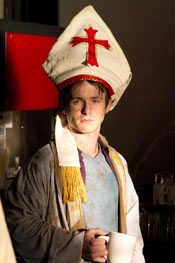 This slideshow is only available for subscribers.
Please log in or subscribe to view the slideshow.
'Blue Like Jazz': Becoming Donald Miller