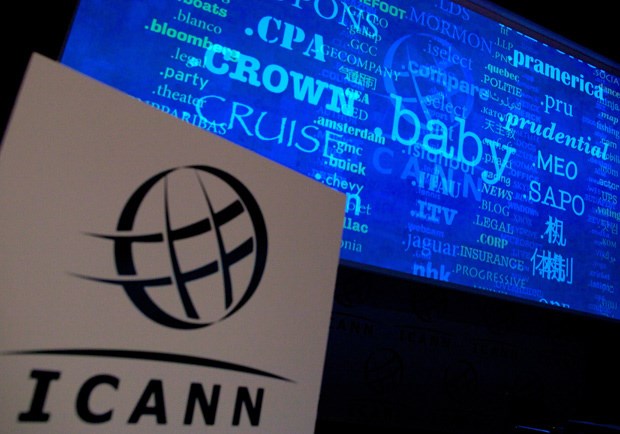 On the frontier of Internet exploration, the .church is prime virtual real estate.
Earlier this month, the Internet Corporation for Assigned Names and Numbers (ICANN) released a list of applications for nearly 2,000 possible new "after-the-dot" endings to website URLs. From .aaa to .zulu, the list runs a gamut of possible endings. The mix includes .sex, .shop, .pizza, brand names like .nissan and .northwesternmutual, and several faith-based words, including .bible, .catholic, .church, .cbn, .christmas, .faith, .mormon, .halal, .islam, .yoga, and .kosher. Of those, only .church and .yoga had more than one applicant.
Spokesmen for the two applicants for .church—LifeChurch.tv, an Oklahoma-based church, and Donuts Inc., a for-profit domain name registry that coordinates domain name use—both said they would make the domain broadly available to faith-based organizations. In contrast, representatives for the Roman Catholic Church and the Church of Jesus Christ of Latter-day Saints said they intend to closely monitor .catholic, .mormon, and .lds to protect their reputations. Only groups recognized under canonical law will be able to use .catholic, said Monsignor Paul Tighe, secretary of the Vatican's Pontifical Council for Social Communications. The LDS church also plans to restrict its domains to official Mormon entities.
"We intend to be inclusive," said Mason Cole, vice president of communications and industry relations for Donuts Inc., which applied for 307 top-level domains, including .poker, .website, .health, and .media. "We're not going to have a by-invitation-only section of the Internet."
Bobby Gruenewald, pastor and innovation leader at LifeChurch.tv, said applying for the .church domain fit with the church's mission of helping ministries use new resources. LifeChurch.tv has created several technology products useful to pastors and churches, including the YouVersion Bible app that had been downloaded 50 million times by mid-May.
"We're definitely in the business of wanting to leverage technology and do it in a way that we feel benefits the capital-C Church," Gruenewald said.
James Tauber, who works to apply web technology to Bible scholarship and runs Eldarion, a company that builds and hosts websites, said it likely does not matter which company acquires .church as long as either would make it broadly available. Narrowing the list of people who are eligible for a domain can be messy, Tauber said.
"We (Christians) believe there are absolutes, but when there's a human whose job it is to judge if something is go or no-go, problems arise," he said. "I'd love it to only be used for a particular purpose but I'm not sure there's a person on the planet I think should have the ability to decide."
Applicants agreed to pay a $185,000 evaluation fee when they requested domain names. There are currently about two dozen top-level domains available besides country endings like .uk and .es.
The Christian Broadcasting Network applied for the .cbn domain. The company will roll out a revamped version of the 1980s children's television show Superbook and would like to house the new show on a .cbn website, said CEO Gordon Robertson. Christian groups should take advantage of the chance to apply for domains and be at the forefront of new technology, Robertson said.
The American Bible Society applied for the .bible domain. The organization plans to make the domain available to anyone who supports the mission of "positive exploration of the Bible online for people around the world," said Geof Morin, Chief Communications Officer for the ABS.
"We do want to invest in the places where we think Scripture and the hope of God's Word can be a vanguard," Morin said. "This is one of those spaces."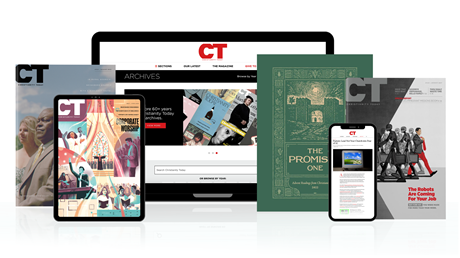 Subscribe to Christianity Today and get access to this article plus 65+ years of archives.
Home delivery of CT magazine
Complete access to articles on ChristianityToday.com
Over 120 years of magazine archives plus full access to all of CT's online archives
Subscribe Now
The Church's Domain
The Church's Domain