true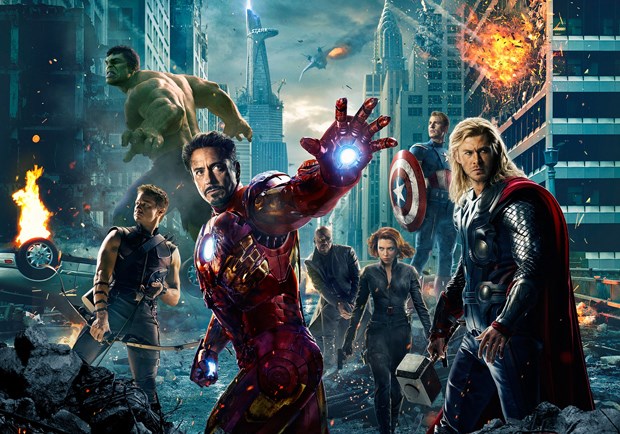 The Avengers will surely rank among the best superhero movies, if not summer blockbusters, of all time. Unlike some recent franchises, this one offers comprehensible action sequences, good laughs that don't rely on crude humor, and a treatment that's true to the beloved source material.
While big on Marvel mythology and action, it's relatively short on complexity. The headquarters of SHIELD—the U.S. government's high-tech law enforcement division—is infiltrated by Loki (Tom Hiddleston), the evil Norse god of mischief and half-brother to Thor, god of thunder. Brainwashing some agents and scientists to assist him, Loki steals the Tesseract, a glowing cube of unlimited energy and ultimate power. Worse, he has made a pact with an alien race to open a portal with the Tesseract and enslave humankind.
On the brink of war, SHIELD director Nick Fury (Samuel L. Jackson) enacts a desperate plan: to call upon Earth's mightiest heroes to battle its mightiest villains. Iron Man (Robert Downey Jr.), Captain America (Chris Evans), Thor (Chris Hemsworth), and the Hulk (Mark Ruffalo)—perhaps you've heard of them? Along with SHIELD agents Hawkeye (Jeremy Renner) and Black Widow (Scarlett Johansson), they're humanity's last hope.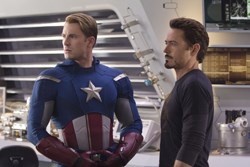 In short, it's your basic superheroes-saving-the-planet story. But getting there is the challenge. These characters are used to playing solo. Egos clash. Each has personal baggage. Stan Lee's Marvel characters have endured because they're ordinary people with extraordinary powers—larger than life superheroes still grounded by their humanity, wrestling with everyday flaws and emotions.
Director and co-writer Joss Whedon (Serenity, TV's Buffy the Vampire Slayer) shares this trait in his work. He understands characters are key, so much of this film is spent on the heroes getting to know each other and understanding their roles. This leads to some tension, arguing, fighting, and it's a blast to see Iron Man go toe-to-toe with Thor, escalating their battle until clearer heads prevail.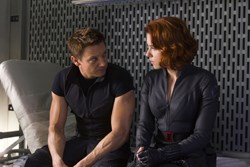 A film like this shouldn't work, because when characters battle for screen time, more typically yields less. But that actually plays to the plot, allowing the personalities to play off each other, ultimately making the cast stronger; we're never bored watching any single character.
It also helps that The Avengers isn't saddled with origin stories. We already know who these characters are, freeing them up to explore new directions. It makes for a rare movie that is greater than the sum of its parts.
The biggest surprise is the level of wit and humor—but that's typical Whedon. As Tony Stark/Iron Man, Downey gets his usual quips, but he doesn't run away with the film. Thor and Captain America have some good bits, and the introduction to Black Widow in the middle of a Russian espionage mission is pure Whedon in twists and timing. But Hulk steals the show a few times, causing audiences to cheer—and Marvel to sign a long-term picture deal with Ruffalo.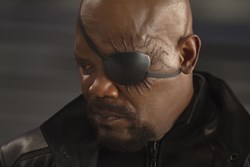 The climax includes some 30 minutes of non-stop action that ranks up there with the giddy highs of Star Wars. It recalls the massive city battle from Transformers 3, and then renders that film a noisy wreck by comparison with all of its thrills and spectacle. Whedon must have been living a childhood dream here, playing with these toys onscreen.
There are flaws. The movie starts slowly, despite the opening action. Some of the material is a bit corny and derivative. Sometimes the story feels like it's stalling for the finale. And it's questionable whether one can fully enjoy the film without having seen the other Marvel movies up to now. (They can, but not as much as fans of the comics and/or the previous five solo hero films.)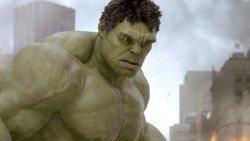 Like Star Wars and other summer blockbusters before it, The Avengers seems destined to inspire a generation of young moviegoers, to remain a surefire crowd-pleaser for years, and a benchmark for the genre. It will be tough for Marvel to top this one—either with sequels for the individual characters or together as a team. But it'll sure be fun to watch them try.
Talk About It
Discussion starters
Bruce/Hulk describes his battle to overcome his anger and the beast within. How does Tony/Iron Man respond? How is Tony wrestling his own inner demons? How are we strengthened by weakness? How does that become part of our testimony?
Natasha/Black Widow and Clint/Hawkeye share a bond from previous experiences. Why is Natasha so loyal to Clint? What does she means when she talks to Loki about "wiping the red from her ledger"? How does this contrast with the Christian understanding of grace?
Steve/Captain America and Tony/Iron Man argue over what it means to be a hero and the willingness to sacrifice. What does Steve know of sacrifice? Do you think Tony fully understands sacrifice at the beginning? How does he change by the end of the film, and what prompts him to do so?
What brings these heroes together? Are they a team voluntarily or by assignment? What makes them work well? What lessons about teamwork can be learned? How would you apply them in school, at work, at church, in the family?
The Family Corner
For parents to consider
The Avengers is rated PG-13 for intense sequences of sci-fi violence and action throughout, and a mild drug reference. There's lots of slam-bam superhero action with minimal bloodshed. There are a few stabbings, including one by impalement by a spear. Many alien invaders are killed by all manner of powers and weapons, but their deaths are cartoonish. To break into a vault, Loki uses a menacing piece of alien technology on someone's eye for a retinal scan. The Hulk's first appearance (in the shadows) could be monstrous enough to scare young children, though the green giant may become a kids' favorite by film's end. The drug reference is very brief. There are about half a dozen mild profanities. It's worth noting that Captain America makes passing reference to "only one God."
© 2012 Christianity Today. All rights reserved. Click for reprint information.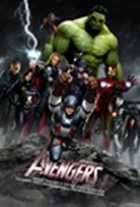 Browse All Movie Reviews By: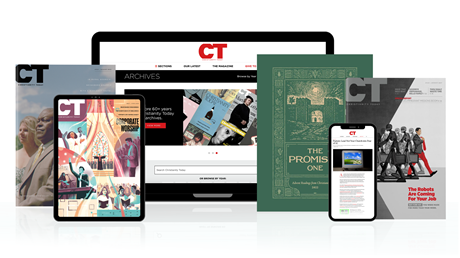 Subscribe to Christianity Today and get access to this article plus 65+ years of archives.
Home delivery of CT magazine
Complete access to articles on ChristianityToday.com
Over 120 years of magazine archives plus full access to all of CT's online archives
Subscribe Now
The Avengers
The Avengers