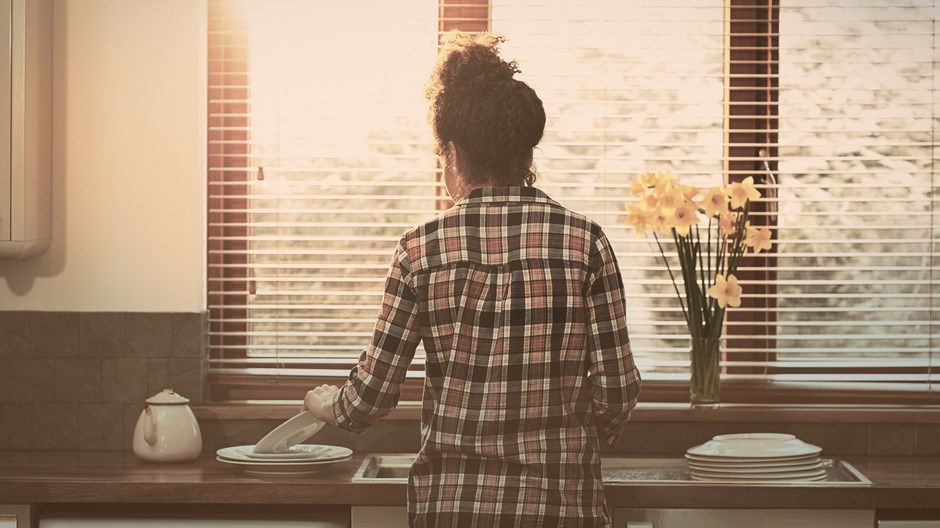 Image: Dougal Waters / Getty
In many ways, Sandra Tsing Loh and I couldn't be more different. The Atlantic writer is feminist, liberal, foul-mouthed, and cosmopolitan. At 50 years old, she has a successful career and a boyfriend.
I, on the other hand, am not too many steps removed from what my college friend called "a prairie muffin." You know, the stay-at-home Christian mom who bakes whole wheat goodies while wearing a modest denim dress.
Tsing Loh is divorced, due in part to her own infidelity, and subsequently wrote an anti-marriage tirade. My husband and I have a date this week to exchange love letters and celebrate the ten-year anniversary of the night he got down on one knee and proposed.
"The Weaker Sex" is Tsing Loh's latest skeptical look at marriage. Her Atlantic article has an intriguing subtitle: "How the new gender economics has more and more professional-class women looking at their mates and thinking: How long until I vote you off the island?"
Earning money is complicated when it's wives who are doing most of it.
If we met at one of her DPM (divorced professional mother) dinner parties, Tsing Loh probably wouldn't admit to having much in common with me. But she and I are not so far apart. We are both daughters of Eve, and, surprisingly, many of the things that have hurt her relationships are the very things that I struggle with, too.
Her frustration with her partner, her tongue-in-cheek fantasy of not one but four different husbands to meet her various needs, her inner selfishness that demands something from her mate in return for her efforts—all of these are familiar even to my complementarian, housewifely self.
She places the blame for her tense relationships on economics: "If the woman still does the bulk of the household management and financially supports the household—what is to keep her from becoming … the monster?" She describes her attitude toward overflowing laundry ("is that my job?") and what she calls her economically liberated "unwifeableness."
She contrasts this to her imagined 1950s housewife who cheerfully brings her hard-working husband a "pipe, Manhattan, roast beef, potatoes, key-lime pie."
Except for a period of one year, when I was our family's chief breadwinner in order to allow my husband to complete his master's degree, I am a modern approximation of that economically dependent 1950s housewife.
But I don't think Tsing Loh's wife of yesteryear, with her unquestioning hero-worship of her husband, ever existed. She certainly doesn't exist in my house.
I'm pretty sure wives in the '50s offered that double martini with the same grudging heart I sometimes have while serving nutritious, organic dinners. From Eve to Sarah to Rachel, even we good girls have been selfish schemers, unhappy with what God has given us and angling instead for what we want.
Whether our husbands spend their days shuttling the kids or crunching numbers at a high-pressure office, we are still likely to meet them at the door with complaining. Inevitably, we will find fault with our spouse—the overflowing trash cans, the forgotten car maintenance, the dwindling romance.
We wives have all failed to emulate Christ, "who made himself nothing by taking the very nature of a servant" (Phil. 2:7). Tsing Loh and I have the problem, and it has nothing to do with our earning capacities. It has everything to do with our innate selfishness.
Woven into this tale of divorce and economic tension is Tsing Loh's almost painful nostalgia for the comforts of home. She recounts her weepy feelings at reading a book about keeping house, and the attendant memories of her own homemaking grandmothers.
At this point, it would be easy for after-school cookie-bakers like me to raise our self-righteous spatulas, and yell, "Yeah, that's right lady! Quit your job. Go home. Bake something!"
But our fundamental problem is not the outward circumstances of economics but the inward pressure of sin. Apron-wearing women should not feel smug.
That said, economic choices do have implications. (More on the wider effects of this in Christianity Today's forthcoming review of Hanna Rosin's The End of Men.) And it must be acknowledged that going to work—especially a high-stress, high-salary job—can exacerbate an existing sin problem.
Work, for the women in Tsing Loh's article, is a choice. They have chosen to get married, to have children, and to use their time and abilities in a demanding workplace. This has put an undeniable strain on their relationships.
It is reasonable to ask whether choosing work is the best way for women to serve their families.
At its heart, the article is a cautionary tale for women. Tsing Loh begins, like a Broadway lead, triumphantly determined to wash those men right outta her hair, but she ends on a melancholy note, acknowledging the difficulties of out-earning her mate, but unable to propose a substantive solution.
Part of the answer is found in Philippians 2: "Value others above yourselves, not looking to your own interests but each of you to the interests of others."
Does a godly woman have to stay home or take a lesser-paying job? Not necessarily. Does she have to put the interests of her husband and family above her own? Absolutely. (As does her husband.)
Tim Tebow—famous, Christian, virgin—recently told Vogue magazine that he wants a wife who is "sweet and kind—and that has a servant's heart."
To Mr. Tebow, I'd like to say: You've got the right idea. I hope you can find her.
Megan Hill lives in Mississippi with her husband and three children. She writes Sunday Women, a weekly blog about ministry life. Her articles about adoption and authenticity were published on Her.menutics.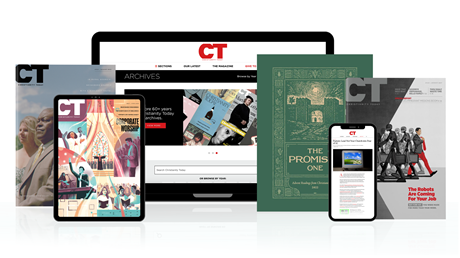 Subscribe to Christianity Today and get access to this article plus 65+ years of archives.
Home delivery of CT magazine
Complete access to articles on ChristianityToday.com
Over 120 years of magazine archives plus full access to all of CT's online archives
Subscribe Now
Can Breadwinner Wives Be Happy?
Can Breadwinner Wives Be Happy?