true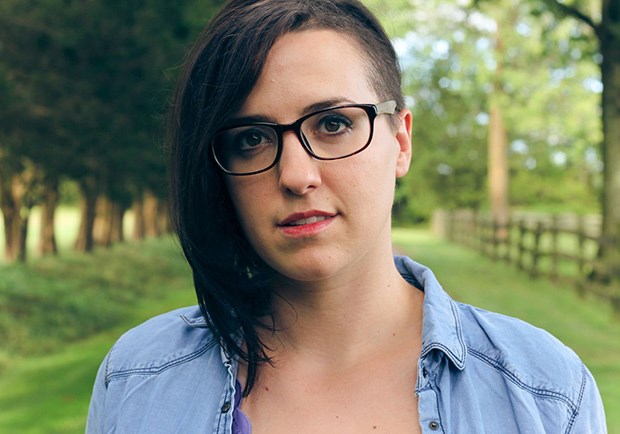 Image: Photo by Ellie Arciaga
Audrey Assad has become one of the more successful contemporary Christian artists of the past few years. Drawing from the same stream as Brooke Fraser, Matt Maher and Sara Groves, Assad's music has range—honesty and worship, praise and suffering. Her first album won the iTunes Christian Breakthrough Album of the Year in 2010.
Now Assad's career is set for a big shift. Having left Sparrow Records, Assad has turned to Kickstarter to fund a new record and a new vision along with it—to move from Christian pop solos towards worship music meant for the whole church to sing. Judging by the Kickstarter response, which exceeded her goal in the first few days of the project, there's an audience, or better yet congregation, ready and waiting.
Patrick Stafford spoke to Assad about the project and what it means for her career.
What prompted the shift from your seemingly successful, label-based career to going independent?
My record label contract came to an end recently, for various reasons. It caused me to take a look and take stock at why I've had the success I've had, both commercially and artistically.
I wanted to engage with the fans in a more measurable way. They are the ones who make the art possible and sustainable, and Kickstarter provides a really great way to connect with them.
Could you go into why the relationship with the label ended?
[Sparrow] were really good to me while I was there. They gave me a lot of creative freedom for a label, and were supporting me artistically, but ultimately I think we had different ideas about what it meant to make records and market them. We parted on good terms.
A lot of people don't know how the economics work for artists. On this record label I've sold over 100,000 records, which for a new artist today is pretty good. But the amount of work it's taken to sustain any kind of living has been massive, partially because my income is split in so many directions. Management, business management, the label, and the publisher all have to take a piece of that.
I've sold what appears to be a healthy amount of records, but I didn't really make anyone a lot of money. The actual economics of what it takes for them to have a profitable investment in me is a lot more records than that.
I'm coming out of this record in a modest financial position, which is fine, I've made a living. But I'm hoping that giving the fans a bigger role will mean the economics of the art will be better.
What's the specific vision for the Kickstarter project?
My husband and I have always had a dream to facilitate arts in the church. We'd like to start a label that would resource the church with music for praise and worship, and mass and liturgies, not only do that with my music, but also with other artists who are in the mainstream but want to help the church.
We're hoping the first album would be mine, and then in turn go to someone else, to people who might be doing pop music and want to do an album of hymns, for instance. But first we just aim to fund the first record.
Are you critiquing what's popular in worship music right now?
I would say it's more organic than that. I'm a Catholic, though I wasn't always Catholic. I was raised in the Plymouth Brethren. We sang only hymns, with no instruments. I learned in that environment to sing full voice and harmonize. If the congregation didn't sing then nothing happened. But now I've been influenced by worship from the ancient church, and that has been really enriching for me.
I think what will be good for the church is if I pour everything I've received from these traditions into what I do. I don't think it's a critique. I would really prefer to learn from the wealth of richness in these traditions, both Protestant and Catholic. I've benefited from them as a person and I want to give that gift to others.
So how do you go about doing that? What makes a "good" worship song, so to speak?
Writing a helpful and useful, beautiful corporate worship song is something I have to work harder at than other things I write. It's an intricate balance between approachability and depth, and thoughtfulness and art. You can have a song that can be approachable and not deep, but if it's deep and not approachable it's not necessarily any good for a corporate setting.
My favorite worship songs are the ones that both cause me to think and give me a place to respond. That's what happens when you take old hymns and add a chorus. It makes you think and gives you space. But ultimately I want to make music that smells sweet, that is anointed—and that's what I spend a lot of time praying for.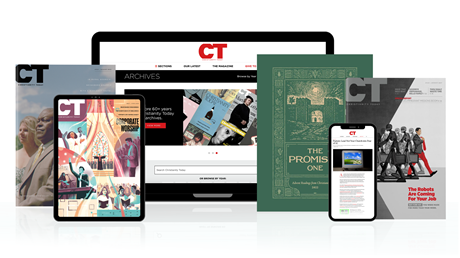 Subscribe to Christianity Today and get access to this article plus 65+ years of archives.
Home delivery of CT magazine
Complete access to articles on ChristianityToday.com
Over 120 years of magazine archives plus full access to all of CT's online archives
Subscribe Now
Audrey Assad Shifts Gears
Audrey Assad Shifts Gears