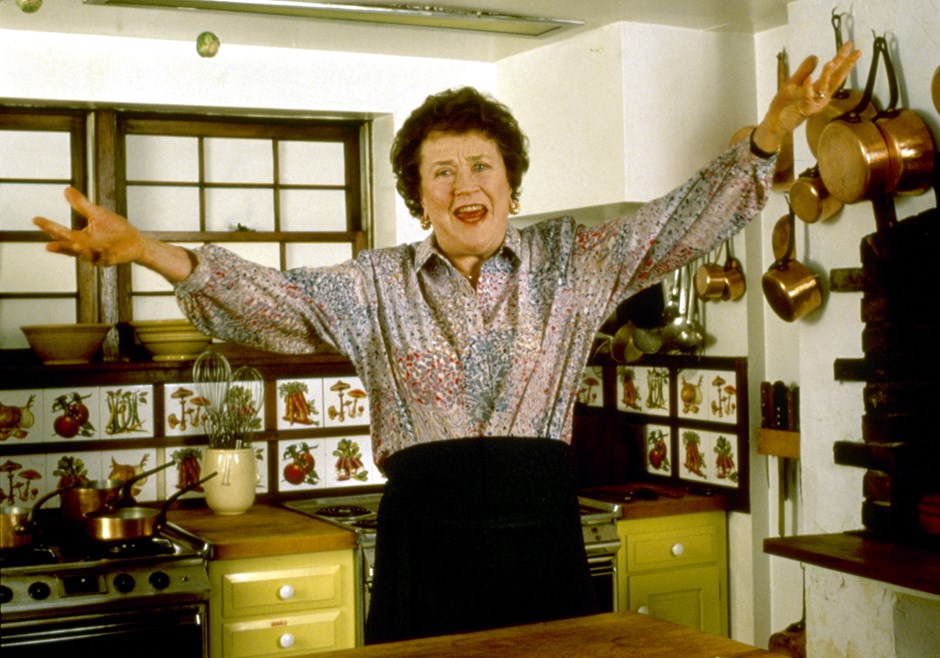 Image: John Dominis / Time Life /Getty
It was just a bridal shower. But it was my bridal shower, and it sounded horrific. Girly frenzies like that just make me squirm. My friend didn't know this, so she'd offered to (graciously, generously, thoughtfully) throw the shindig. I was trapped.
Like my mother taught me, I wanted nothing to do with those Bridezilla princess complexes from hell. During my engagement, I tensed whenever any female asked me about wedding logistics. I suspected each of them critiquing my every move. The threat of unmet expectations for what it meant to be a "good" bride—feminine, graceful, austere, or whatever—well, it was just too much for me.
Until I got engaged, I hadn't realized the extent of my femininity anxiety. Growing up, my mother and grandmother were so different that the word feminine seemed intangible if not indefinable. My mother was an athlete, an academic, and the owner of a goofy, self-effacing sense of humor—a pillar of strength, shining in the midst of creative mess. My grandmother, by contrast, never had a hair out of place her whole life. Constantly focused on all things proper and pristine, she was the epitome of class—white gloves and everything.
So where did I fall on the femininity spectrum? Closer to my grandmother, the 1950s housewife who wore pearls and prepared pot roasts, or to my mother, the one who taught us to throw a football and build snow fortresses?
These conflicting images left me in need of a holistic and healthy understanding of femininity. God, in his grace and impeccable timing, gave me just that in (strangely enough) Tim Keller and Julia Child. With Keller's sermon series on marriage and Child's real-life example, the unlikely bedfellows constructed for me a new lens through which I saw a fuller, godly purpose for femininity.
Typical of God's irony, the first conduit into my new understanding of womanhood was a tall, balding man from Manhattan. Before listening to Keller's nine-part sermon series on marriage, the subject of gender differences could easily be skirted in the name of equality—break those glass ceilings, ladies! We don't have to be "the weaker sex" if we don't want to be. We don't need men to open our jars. Gender differences are just something we live with. With marriage, however, this is far from the case. In marriage, the genders are glorified, separately and differently, and I would have to wrestle with that as my wedding approached.
In the series, Keller illustrates how God's purpose for marriage is tied to his purpose for two genders. We are built to need relationships that complement our characters, passions, and ways of thinking. As each of us are created as complex yet incomplete reflections of God's image, our genders play a critical role in displaying that image.
In Genesis, God intentionally creates Eve with unique strengths that help Adam understand life from a different perspective. But in case we think that "helper" makes women somehow weaker, Keller points out the original Hebrew word, 'ezer, is most often used in the Bible to describe God himself; where humans are weak, God is our helper. In the same way, a woman's call to help and submit is a God-given, feminine strength that Christ himself models. Men, through their masculinity, likewise play a Jesus role in the marriage when loving unconditionally and giving sacrificially.
Keller says that husbands and wives combine their strengths to achieve things they never could without their counterparts. More than this, the husband and wife relationship is to be that of best friends, tied together through a covenantal relationship. The intensity and intimacy of such a friendship not only reflects that of the Trinity, but, as Keller says, also gives us a foretaste of heaven. Through our gender differences—not despite them—marriage helps us better bear the image the God who, as a helper, giver, and sacrificing servant, epitomizes both masculine and feminine qualities.
Learning about the complementary nature of the sexes as played out in marriage suddenly gave shape to the commitment I was about to make. But I still wondered: what does it look like in action? Here, it was Child who provided a pinch of clarity, but not because of her gastronomic fame. Julia's relationship with her husband, Paul, gave me—dare I say—an appetite for my upcoming role as a wife. Although Noel Riley Fitch's biography of Julia, Appetite for Life, suggests that the couple did not believe in God, their marriage in many ways serves as an exceptional, godly model for mixing deep friendship, teamwork, passion, and fidelity.
Julia and Paul were the best of friends. And in many ways, her femininity and his masculinity added to their deep companionship. Julia might seem an odd choice for describing feminine ideals, considering she towered over most women and many men (including Paul) at 6-foot-2. Despite this, she demonstrated bold feminine qualities—helpfulness, wisdom, and magnetism—and was admired for them, especially by Paul. "Julia is a splendid companion," wrote Paul just before their wedding, "uncomplaining and flexible—really tough-fibered…She has great charm and ease with all levels of people without in any way talking down to anybody. . . . Quite a dame."
Julia, meanwhile, admired many of Paul's manlier characteristics. He was physically strong (a black belt in jujitsu) and passionate about his work. He opened up for her a new world of ideas, experiences, and most of all, tastes. They made homes in several different countries, toiled through career ups and downs, but, most importantly, they ate together, deepening their bond through sharing everything. They approached all of life as a team. "That attitude was, for its time, truly remarkable," said Ruth Reichl in her Smithsonian article Julia Child's Recipe for a Thoroughly Modern Marriage. She went on to say:
Mastering (the Art of French Cooking) was published just a couple of years before The Feminine Mystique. Women all over America were feeling oppressed—and with good reason. I cannot count the women of my mother's generation who paid heavily for their success. Their husbands resented it; their children did too.

But Paul Child was a supremely confident man. "Whatever it is, I will do it," he told Julia, becoming her manager, photographer, recipe-tester and taster, proofreader, illustrator... Few men of Paul Child's generation would have been able to enjoy their wife's success as he did.
Indeed, Paul and Julia's marriage exemplifies both the masculine and feminine aspects that Keller suggests make an excellent marriage, characterized by love, sacrifice, and helpfulness. Paul said of Julia that she was "the bread to my butter and the breath to my life," suggesting that not only did Julia make his life worth living, she sustained it.
Thanks to Julia, I see how much being a good wife and a good friend to my husband is intrinsically linked to the feminine gifts I possess. While many might contend that Julia Child's legacy lies in the gender stereotypes she broke, for me, her legacy shines through the feminine strengths she mastered. Like my grandmother, Julia would cook in the heels and pearls, always looking fabulous. Like my mother, she would make silly holiday cards and pound the meat with abandon. There is no contradiction, just a great woman.
While Tim Keller shows me that my femininity is a godly asset in my relationship with my husband, Julia demonstrates that feminine strengths come in all shapes and flavors. Together, they remind us life is most pleasurable when we extend those strengths to their fullest, particularly in marriage. Feminine expression is not something we do merely in anticipation of that day we don a white dress. Femininity is a gift through which we exemplify some of our Creator's greatest strengths and have fun while we're at it.
Emily Capo Sauerman is a writer, editor, and photographer. She blogs at Learning to Whistle about creativity and the inspiring things that spark it. She and her husband Josh live in Chicago where the two of them cook out of Julia Child's cookbooks while listening to Tim Keller sermons on podcast.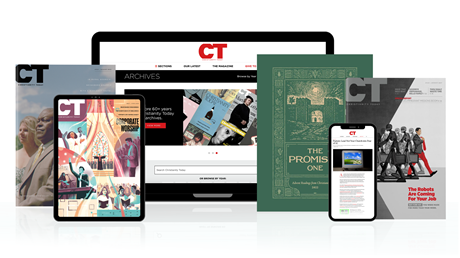 Subscribe to Christianity Today and get access to this article plus 65+ years of archives.
Home delivery of CT magazine
Complete access to articles on ChristianityToday.com
Over 120 years of magazine archives plus full access to all of CT's online archives
Subscribe Now
How Julia Child and Tim Keller Schooled Me In Femininity
How Julia Child and Tim Keller Schooled Me In Femininity