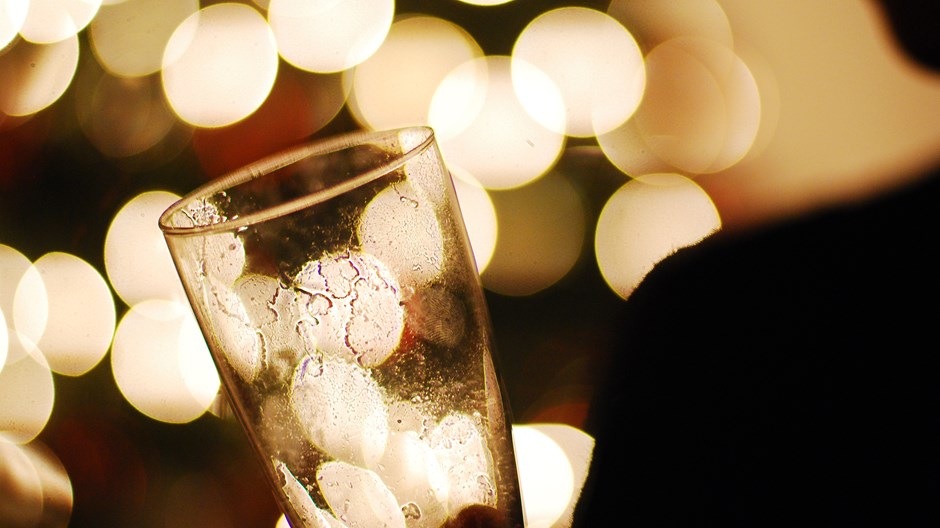 Image: joelwh / Flickr
There are packages to buy, food to make, parties to attend, and cards to write. We'll put on jolly smiles and wear red and gold. Our stockings will be hung with cheer. Our children will sleep tidily in their beds. Our family gatherings will be just as festive and fun as on TV.
The holidays are never so perfect, but amid all the songs, movies, and commercials, we can't help but dream. These expectations and societal pressures make the holidays especially hard for people in recovery or struggling for self-care.
After all, conditions like alcoholism, eating disorders, addiction, and even mental health issues often stem from our relationship with control. The holiday chaos and emotions can sometimes be enough to throw us back into unhealthy habits or addictive behaviors.
"Everyone is sensitive to these holiday challenges, but if you are in active addiction or even addiction recovery, you may feel more sensitive towards them than most," Addiction Treatment magazine warned last year. "In many cases, it was an inability to cope with these kinds of pressures which led to drug use (or other addictions) in the first place."
Some struggle with the exposure to food and alcohol during Christmastime, when eating and drinking become a way to celebrate. Caught up in the spirit of indulgence, we hear a voice—maybe someone else's, maybe our own—calling us back. We're tempted to pour a glass of wine. We shame ourselves away from the Christmas cookies.
Plus, holiday gatherings put us in difficult situations—faced with painful memories, past relationships, and other sources of anxiety. As a psychologist who treats eating disorders wrote:
Activities during this time of year can involve family members and friends in intense and often emotional ways. Unfortunately those with eating disorders can find it terrifying to be emotionally close with other people. In such situations they may feel vulnerable and unsafe, and then revert to their eating disorder to restore a sense of control and self-protection.
It is possible to bear the onslaught of the holidays and stay sober. It is possible to withstand the gluttony of food and alcohol while also taking care of your body.
It is possible to be supportive and helpful to your loved one who might be struggling, without forgoing the traditional Christmas hoopla.
But it takes work. As the holiday season approaches, I find it helps to identify your biggest concerns. What are you hungry for? Is it more stuff, more food, more numbness to not feel the pain of the memories of holidays gone by? Or the pain of aging or the pain of loss?
Or, ask a loved one, "What can I do to support you this holiday season?" It is better to talk about the potential triggers than succumbing to the societal pressure to put on a happy face. Find out how you can help and follow through.
There are no easy formulas, but after 16 years in recovery for an eating disorder, I still enter the holiday season thinking about my emotional state and setting out my intentions:
1. Moderation and balance with food. At holiday parties, I eat like I always do: three meals and three snacks. Waiting to eat until the "big meal" will only set you, your blood sugar, and your sobriety into a tailspin. This idea of starving during the day so you can gorge at dinner is exhausting for your body. And, if you struggle with an eating disorder, you may be tempted to use food as a coping mechanism.
2. Avoid ads. Advertising is psychological. During Christmas, it ties things (gifts) and experiences (drinking cocktails, baking cookies) with the spirit of the season. We don't need that. I find more peace listening to Pandora stations with calm Christmas music or favorite CDs, avoiding the bombardment of messages telling me what I should be doing or feeling.
3. Set a time limit. You don't have to stay at a holiday gathering the whole time if it is too stressful for you. Tell the host ahead of time what time you will be there and when you have to leave. Make plans afterwards to meet a friend or to attend a support group meeting.
4. Have a wingman. Take someone you are comfortable with along to holiday events. Let your friend or spouse know ahead of time any potential difficulties and ways they can help you. It'll be easier to turn to them for help.
5. Surround yourself with the right people. Make wise choices about who you spend time with, especially if you are at a large family function. Stay around the people you feel most comfortable with.
5. Hang with the kids. Many times when holiday events become too stressful for me, I find the children. Leave the adults if you have to, go start a game outside, go sledding, or put a funny movie like Elf on. You spirits will be lifted and you will have a reprieve from the adults.
6. Turn to Jesus. During the busy holidays, it's more important than ever to dedicate yourself to quiet time each day. Set your intention, talk about it in prayer, and fill up on Jesus first. Even if you are out of town, find a church to attend for Christmas services and invite others to join you.
7. Don't forget the basics: sleep, water and exercise. To regulate your emotions and your vulnerability to triggers, the best thing you can do is to nurture yourself by getting enough sleep, drinking water, and engaging in moderate exercise.
8. What am I hungry for? If the food or alcohol overwhelms you, stop and ask yourself, "What am I hungry for?" If you are trying for emotional distance or a way to remove yourself from the situation, call your support person or take some alone time. I have been known at holiday functions to disappear for 20 minutes to a dark quiet room to rest my eyes and mind for a bit. It works.
9. Take it one day at a time. So you fell off the wagon? Don't let one slip up send you to throwing all of your recovery out the window. Some days will be harder than others. Get up, spend time in prayer, God has wiped your slate clean to try again. All things are possible with him who gives us strength.
10. Have fun! Remember the true joy of the season—not the food or booze or parties or gifts—the birth of Jesus Christ. Take care of yourself, then celebrate what you are thankful for.
These resources may also be helpful for people in recovery this Christmas:
Lee Wolfe Blum's first book Table in the Darkness - A Healing Journey Through an Eating Disorder was released last month by InterVarsity Press' new line, Crescendo. She is a health educator at the Melrose Center for Eating Disorders in Minnesota. For more information about Lee and her speaking events visit leewolfeblum.com.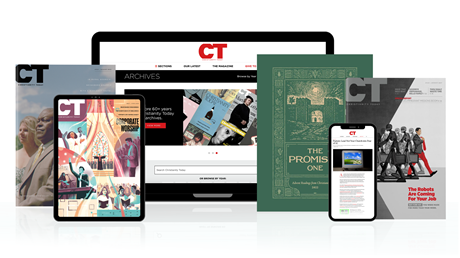 Subscribe to Christianity Today and get access to this article plus 65+ years of archives.
Home delivery of CT magazine
Complete access to articles on ChristianityToday.com
Over 120 years of magazine archives plus full access to all of CT's online archives
Subscribe Now
The Most Difficult Time Of The Year
The Most Difficult Time Of The Year